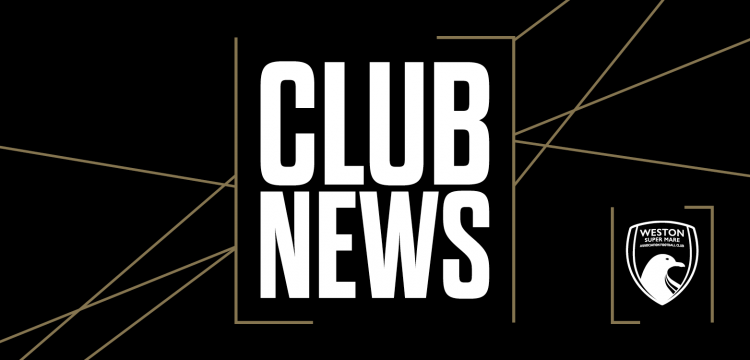 2022-23 SEASON TICKET AND MATCH DAY PRICES ANNOUNCED
We can now confirm our season ticket and match day admission prices for the 2022-23 season.
Operations Director, Neil Keeling, said: "The support home and away last season was incredible – We hope we can build on this further.
"Unfortunately, the cost of living is having an effect on all our lives, but we have managed to keep our increase to a sensible and affordable amount.
"Season tickets still remain the cheapest option to watch our first team based on price per game, with options and benefits for individual and family tickets."
More than just a ticket…
As a season ticket holder, not only do you get the cheapest price per game but also a number of additional benefits:
Free match day parking
Free e-matchday programme*
Free entry to 2022/23 End of Season Awards Night**
Discounts on corporate hospitality
Free entry to all U18 Home games
Priority matchday ground access
SEASON TICKET PRICES 2022-23
Adult – £180.00
Concessions – £130.00
Under 16 – £45.00
Family – £275.00
CLICK HERE TO VISIT THE SEASON TICKET STORE.
OR PURCHASE YOUR SEASON TICKET BEHIND THE BAR AT THE OPTIMA STADIUM.
Opening hours:
Monday-Friday 11am-11pm
Saturday 10am-11pm
Sunday 11am-10pm
*e-programme downloadable from the website on matchday from 9am on an afternoon kick-off and 1:30pm on an evening kick off
**U16's season ticket holders not included. Tickets will be on a first come first serve basis, until room capacity reached.
Concessions are defined as over 60s, students in full-time education, members of the armed forces and NHS workers.
Family tickets are defined as 2 adults and up to 2 children.
SOUTHERN PREMIER DIVISION SOUTH, FA CUP & FA TROPHY MATCH DAY PRICES
Adult – £12.00
Concession – £8.00
Under 16 – £3.50
Family – £22.50
Under 8 – FREE
SOUTHERN FOOTBALL LEAGUE CUP & SOMERSET FA PREMIER CUP MATCH DAY PRICES
Adult – £9.00
Concession – £6.00
Under 16 – £2.50
Family – £17.00
Under 8 – FREE
U18 MATCH DAY PRICES
Adults: £3.00
Concessions: £2.00
Under 16s: £1.00
Under 8s: Free
Family Ticket: N/A
Season Ticket Holders: FREE
CAR PARKING
£2.00
All attendees at cup games will pay our match day admission price as displayed above. These games are 'all pay'. This covers FA Cup, FA Trophy Games, Southern League Challenge Cup, Somerset FA Premier Cup and FA Youth Cup matches, as well as any other match deemed as a "cup' competition match.
We would like to place on record our thanks to our loyal supporters – We look forward to welcoming you back to The Optima Stadium soon.