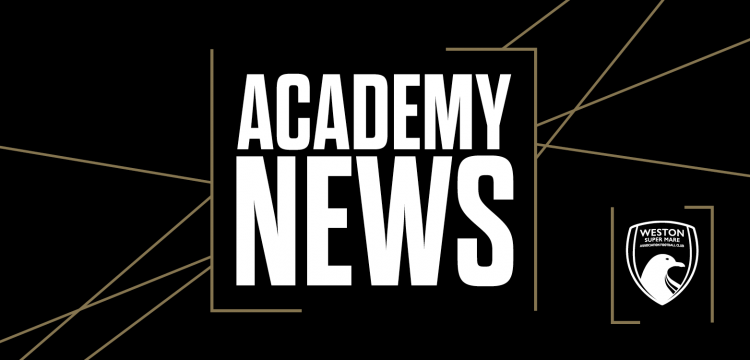 ACADEMY BLOG 2: SIMON PANES
It's that time of the year when everybody gets excited about the start of another new season. Pre-season training has started for all age groups and trials are taking place in most phases.
Unfortunately, England could not bring football home but they certainly gave it a good go in the Euros. Let's hope they can go one step further in the big one, the World Cup, next year. What this squad has done though is inspire the next generation of players that we look forward to working with.
I just wanted to update you on a few changes since I last wrote to you. As you would have seen, we have appointed Jerry White as our Chief Scout, both Jerry and myself are working hard to build up our recruitment team to enhance our already talented squads. Jerry has huge experience in this area and a productive track record so I was delighted when he said he would join us.
In the Senior Phase with our programme in partnership with Weston College, we believe we have put together a really strong staffing structure. Led by Mark Mckeever, we have added Craig Graham, Louis and Lloyd Dean to the coaching team plus our apprentice Ethan Reed. We have taken control of both teams on a Wednesday as well. This will mean we will have approx. 40 players in the programme and they will play in the Somerset Floodlit League , the National Youth Alliance and also the AOC Colleges league while being full time students at the college. Please come along to a number of friendlies we have organised and see the latest talent to be pushing the first team we hope.
Talking about the first team, we were delighted to welcome Scott Bartlett to our first CPD night for all the coaching staff. Scott shared with us his philosophy for the team, the culture he wants to create and the style of play he would like us in the academy to mirror. This was really refreshing to hear and it gave all the coaches the opportunity to ask questions and by the end of the evening, we were all very clear of what it takes to produce players for the first team. This is the aim for all of us working within the Academy programme.
On our second CPD night I delivered a workshop on "Developing the Environment" and again with all the coaches in attendance, it gave them a chance to really think about themselves and how they coach. Sometimes we do not get time to reflect on us as individuals and how we have performed. The evening was extremely interactive and I was really pleased with fresh ideas that the staff came up with.
Our third CPD night will be led by our Goalkeeping Coach Steve Laker . The area of being a Keeper can sometimes be forgotten. Not by me as I believe it can be the most important position within the team. Everything starts with the GK and he can see everything in front of him so has to be one of our best communicators.
So another season around the corner, I for one really hope it's not disrupted as the past two seasons have been. Please come along to any of our games and make yourself known to me as I am always happy to chat about the game and maybe how you think we can improve things.
Until the next time enjoy the rest of the summer and bring on the new season.
Simon Panes