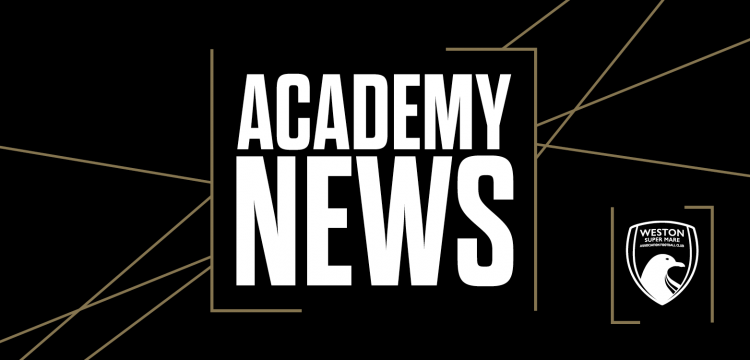 ACADEMY BLOG: SIMON PANES
With the Academy returning to training this week, our new Head of Academy Simon Panes writes about his background within football in his first introductory blog.
As this is my first blog, I wanted to start by saying how delighted I am to be offered the opportunity of heading the Academy and Recruitment for the club. I was thrilled to get the call from Oli after a very enjoyable interview and I can not wait to get started. 
So what have the club recruited and why me?
My footballing experience has been gained across nearly every aspect of the beautiful game. It started as any youngster playing with friends locally and having an older brother who continually challenged me. No academies or development centres back then, just devoted fathers setting up what they could for us but making sure it was organised and fun. 
Coaching back then? Not really, we just found a way to get better. To use an FA term they would probably call it 'guided discovery'. When playing against older boys, you learnt to move the ball quickly or look out! 
My journey took me to playing professionally and although brief, a real eye opener. Not all it's cracked up to be and a ruthless industry for sure. It did allow me though the opportunity to play abroad and I made the long trip down under to sunny Sydney and then Manly. 
Here, I was to play under a coach who was Yugoslavian (yes, it was that long ago! Croatia now). His name was Richard Alagich and he was the first coach that really got me thinking about football and improving me as a player. When I look back, he was so ahead of his time and had us doing things that have become common place now. He encouraged all the players to get involved in coaching the younger players in the club and think about becoming a coach. His thought process was the more you understand the game, the better player you will be. I will explain more in a future blog. 
Playing career over so what next?
I had listened to Coach Alagich, started coaching, gaining qualifications and then came up with the idea of starting a football academy linked into further education. So back in 1998, the incredible journey with what was then Filton College, now SGS College, started. The rest is history as they say but a 20-year stint I am so proud of. Because of my experience at SGS, I look forward to working closely with Weston College, our education provider. 
During my time at the college, I was to set up and manage academies for both Bristol Rovers FC and then later on with Forest Green Rovers FC where I worked closely with our first-team manager Scott Bartlett. We were also able to bring Bristol City FC Academy to the WISE Campus, home of the college, and create a development programme that sat beneath their academy.
Player, Coach, Mentor, Educator, Manager, Director and laterally a CEO shows I have covered most things. The one I enjoyed most was my time working with young coaches and players. Its what I know best and hence my decision to accept the role. 
I admire the focus and investment the club are making in the Academy and I am really looking forward to meeting Mark, all the coaches and players very soon.