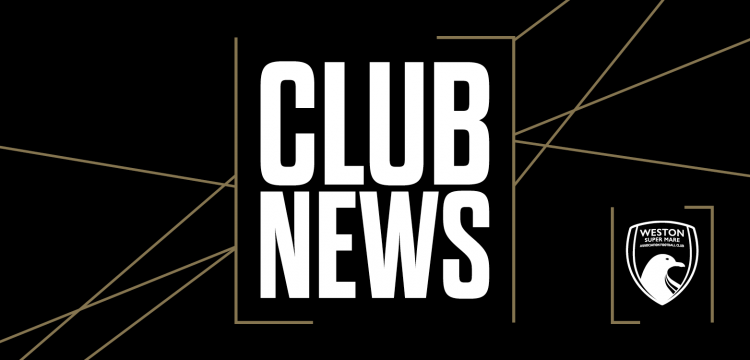 ALCHEMY TRAINING GROUP SPONSOR THE SEAGULLS
Weston-super-Mare AFC are delighted to announce a new advertising partnership with Alchemy Training Group
The Alchemy Training Group logo will be seen on a pitch side perimeter board for the next 2 seasons.
The Alchemy Training Group provide a complete range of courses within the construction, logistics and agriculture sector.
Alchemy was formed by three expert training companies with combined strengths and knowledge to supply to Construction, Agricultural, Warehouse and Logistics industries.
They have set up a one stop training centre on the English and Welsh borders to meet the ever increasing need to train individual staff for within the industry.
Alchemy cover the UK and international countries with their training accreditations. Our training centre is fully equipped to meet the needs of individuals and companies who wish to train their staff to a comprehensive level.
Craig Hallworth of Alchemy Training Group said:
My history with Weston goes back some years.

"I started playing for Weston-super-Mare AFC after leaving Bristol Rovers in the late 1978/9 season, it was Harry Thomas (Ticker) who was manager contacted me to play for Weston-super-Mare AFC at Langford Road ground.

"I played several seasons, then we transferred over to Woodspring Park new ground, the picture you see is me winning supporters player of the year in the first season of the ground opening. I think Fitzy (kit man now) is the only one left.

"I went on to play a few seasons more, then moved on to play for Westland United in the Somerset Premiership for a few years until I got injured cruciate ligament which ended my football in them days.

"I then went into football management for a few years and then started playing golf.

"My mate Andrew McLeash got cancer last year quite bad so we would pop down and watch Weston play when they were home to keep him active.

"I have a training company that covers the whole of the country training on different types of MHE equipment and first aid, Fire Marshal etc,

"When discussing sponsorship of Weston for the next two seasons with Neil Keeling, I felt my company is more than happy to do so."
Neil Keeling, Operations Director at Weston-super-Mare AFC, said:
We are delighted to welcome Craig and his business Alchemy Training Group to our forever growing family of sponsors and partners.

As Craig mentioned, he has had a long affiliation with the club from his playing days, so it's great to welcome him back.

It just reaffirms that local people are willing to support their local club, which is great to see."
Everyone at Weston-super-Mare AFC would like to welcome Alchemy Training Group to the Seagulls family.
Follow Alchemy Training Group on social media:
Facebook – @AlchemyTrainingLtd
LinkedIn – Alchemy Training Group Ltd
Website – https://alchemytraininggroup.com/