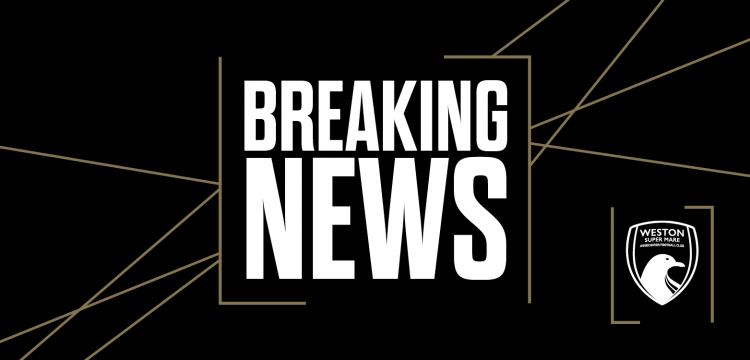 BARTLETT SIGNS NEW CONTRACT
Weston-super-Mare AFC are delighted to announce that 1st Team Manager Scott Bartlett has signed a new long term contract.
"Due to how last season ended up, we've lost a year on Scott's original contract, so we've decided to allow for that and offer him a long term deal" explains Managing Director Oli Bliss.
"We are really happy with what Scott has been doing on and off the pitch, the squad he has brought together now, which he has done over the past 12 months is a credit to him. He came in with half a squad already in place and slowly managed to make improvements to the squad over time, the results on the pitch were beginning to reflect that.
"We also are very confident that the partnership between the 2 Scott's is exactly what the club needs to move the club forward over the next few years. This gives the squad and management team stability to achieve the results required for the Club to progress.
"We are in great shape and all looking forward to returning to The Optima Stadium."
Bartlett returned to the club for his second spell as manager in May 2019, leaving his role as the Academy Manager at Forest Green Rovers. He has already begun preparations for the new campaign with 16 players confirmed.
"I am delighted to sign an extension to my contract, it is a lovely club with the ambition and facilities to keep improving" said Scott.
"Together, I feel we can achieve that so in all honesty the conversation lasted about 2 minutes, it's a nice gesture from the board and one I appreciate.
"Lairdy and I came in at a difficult time last season but we knew that and we have enjoyed it. After relegation, understandably there was some frustration at the club and some players departed that we wanted to keep but that's football, we don't moan because it's not in our nature but that scenario presented us with an opportunity you don't often get in football, to restart and rebuild a club and I think we have done well so far in that respect.
"We have a chance now to continue building towards promotion, I think we would have made the playoffs last season and we have strengthened despite spending less so the model is a good one.
"We have a good fan base that can grow, an ever improving academy that has produced many players for the first team and beyond over the years, fantastic facilities and a great board of directors.
"My role cuts across all areas of the club and it's great to be involved with it from top to bottom but our priority is to get us back in the next tier as quickly as possible with a squad capable of competing in the league above without over stretching budget wise.
"In many ways, nothing changes, I'll continue to give my all whether I am on a one, three or five year contract but it gives the squad and club some continuity going forwards which we feel is important."
We wish Scott and his team all the best for the forthcoming season.