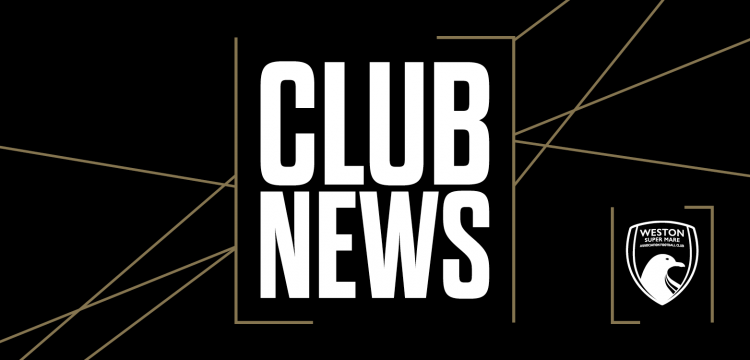 BOOMSATSUMA EXPANDS MEDIA PARTNERSHIP WITH SEAGULLS
Weston-super-Mare AFC and boomsatsuma are pleased to announce that the Bristol based media college and university will produce match day programme 'Seagulls' for the third successive season, whilst supporting with match day photography and club video production.
The talented students, who will work from Bristol City's Ashton Gate Stadium, will be given the chance to write content, create graphics and finally assemble the pages of the programme, which will be available for sale online and during match days.
Students will also photograph first team matches and create video content for the Academy.
"We've loved working with boomsatsuma over the past two seasons, so it makes total sense to expand our partnership" explains Alex Crowther, Marketing and Communications Manager at the club.
"So, we are delighted that they've agreed to once again partner with us and produce our programme, whilst providing us with first team photography and support with our Academy video output.
"Creating our match day programme is a fantastic experience for the students with real pressures and deadlines which will help them develop key skills as they progress through their sports media course.
"The club would like to place on record its thanks to all the students and staff at the college for the hard work they put into the programme last season – we look forward to seeing what they produce this coming season."
Reece Morrell, Programme Lead at boomsatsuma, states: "Everything we do at boomsatsuma is centred around creating 'real' opportunities for young people and our partnership with the football club fuels that mission perfectly.
"Each year, our Sports Media students are excited to support the club's media operations and we're looking forward to following what we hope will be a successful season both on and off the pitch for the Seagulls."
Established in 2011, boomsatsuma is one of the country's most respected companies working with young people. In its infancy, boomsatsuma was established to provide the highest quality provision for young people in the arts. Since then, its offerings have continually developed and broadened to incorporate University and post-16 level education as well as apprenticeships, arts projects and community engagement.