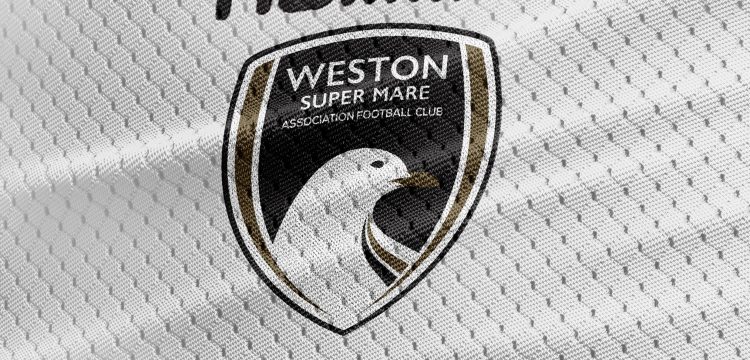 CHAT WITH CHOPPER – LOOKING AT FEBRUARY
Club Reporter Liam Drury spoke to Assistant Manager Ian Harris to get his thoughts on the last month.
Hi Ian. What are your thoughts on the past month? 
The past month hasn't gone as well as we would have liked because two games were postponed when we were actually gaining a bit of momentum, and we've lost two games in the league, away to Woking and at home to Chippenham last Saturday. Chippenham was a game where we felt that we may have picked up some points having beaten them away and obviously the win against Chard in the Somerset Cup was what we expected anyway. In terms of our points return, it's been a poor month.
Was it a disappointing result against Chippenham?
It's a question that I've pretty much covered already, but it's a game that we could have taken something from. Chippenham are a bit hit-and-miss and I don't think it was a particularly good game of football. If we was anywhere near our best, then we would have won that game.
Jarrad Welch is now back from injury. Is it good to have him back in the squad?
As people know, I'm a big fan of Jarrad. I think that I was really instrumental in him coming here, from the time when there was a trial game that Scott Bartlett had arranged just before he left Weston. I basically said to Scott and Chris Barker that they shouldn't leave this stadium without getting him signed on. He's got so much talent and it's up to him about how much effort he puts in and how far he wants to go. Everyone questions that he should be fitter, he's obviously not match fit because he's injured, Even so with our player tek, he covered the second-most amount of ground on Saturday. It's not an issue that everyone should be beating themselves up about, we'll judge him on his good things which is his football ability. He can see a pass, he can execute it, he can score a goal, he's competitive. I'm a big fan of his.
Is there any way that you can help Jarrad with getting himself fitter?
Yes, by telling him week in, week out that it's up to him to do it! I would love to be with him 24/7 and make him do it because he's a talented boy. Jennison Myrie-Williams, who is a very experienced player and has seen a lot of players over the years, has said how good a footballer Jarrad is, and he's only seen little bits of him. When he sees Jarrad at his best, then he is a talent.
Do you think that Jarrad's best is yet to come?
Yes, for sure! And when it does, I want to be there to witness it, wherever it is. He's a likeable lad, he's a little bit misunderstood at times but he's someone that I like sharing company with in football terms and as a person.
You're still looking for that experienced player. Any luck with that?
We've been looking all season, it's not an easy fix. I've spoken to people who have been at clubs with me. They've won League Two, got promoted from League Two, but when you're further afield, they're more difficult to attract. When we're in our position in the league makes it difficult, Weston is a bit out on a limb in terms of geography, and do they leave a club with 12 games left to go in the season? It's a big ask. Ideally, if we can get this experienced central defender, I may as well add that I think Aaron and Tom are doing well. If we can get in a leader of men, which is what we lack, somebody that will make decisions, organise, be proactive, look to where people should be rather than being reactive after it's happened, we can all do that bit in hindsight, but we need someone to organise on the pitch. It can't be led 90 minutes from the touchline, it's impossible.
With a few weeks left until the transfer deadline, are you confident of that player coming in?
We put a bid in for someone on Tuesday. Whether it's been accepted or not, I do not know.
Looking ahead to the next month, you have Torquay, Wealdstone, Hungerford, St Albans, Chelmsford, Welling and Concord. It's a tough month, but how do you think the side can do during it?
I'm hopeful of us doing well. Only time will tell. As a group, we're still very positive. We don't get players moaning about the training, the management, which is what you often find when a team is in trouble. We don't hear that from our players. They know that the results pretty much depend on them. Once they cross that white line, it's very difficult for us to play the game for them.
You've also got Paulton in the Somerset Cup towards the end of the month. Is that a game that'll be on your mind as you get closer to it?
I'm a believer that every game we go into, even if it's a training game, I want to win it. So do the players, and that's how it should be. Obviously, you aren't going to win every game because football doesn't go that way but of course we want to win that game. In football, you should be wanting to win every game.