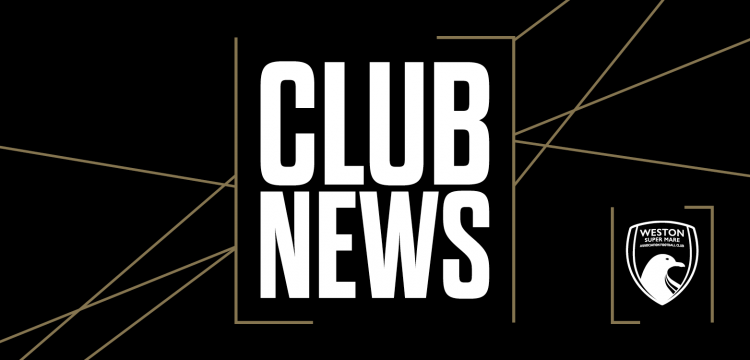 CLUB TO DONATE 3G PITCH USE TO CHARITY TOURNAMENT
The charity football tournament will held at 12pm on Saturday 11th on the Optima Stadium 3G.
All proceeds will go to Weston Food Bank to assist with the unprecedented demand their services are facing as the squeeze on peoples living costs worsen.
Entry cost is £60 per team for a team of 6 and up to 2 subs.
It will be a knockout tournament with a guarantee of 3 games in the first round.
The bar will be open at the Optima Stadium and food will also be on offer.
Organiser Dan Heley said: "As a result of the huge increases we are all seeing in the cost of living, the services provided by Weston Food Bank are seeing an unprecedented demand to provide support to those struggling the most in our community.
"This charity football tournament is a great opportunity to raise funds for a worthwhile cause whilst keeping fit and having a laugh with your mates.
"The club has kindly donated the use of their 6-a-side pitches so it would be great for teams to support the club in return by using their bar after they have completed the games."
Niel Bassom, Club Secretary at Weston-super-Mare AFC, said "We are delighted to be able to support the tournament and help raise funds for such a worthwhile local cause.
"The football club has a longstanding commitment to supporting the local community and we wish the teams involved the best of success"
To register a team, please text or email Dan Heley on 07845 045667 / danielheley@hotmail.co.uk with your team name, team contact name, and team contact address.
Payment must be made in full by the 30th of May.
More information can be found on the event page on Facebook: https://fb.me/e/3IoDrVtbC