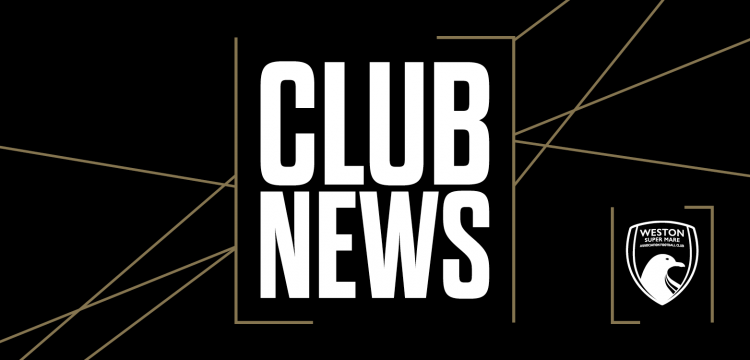 FA CUP MATCH DAY INFORMATION: SWINDON SUPERMARINE
Firstly we would like to thank all the supporters who attended our first Home League game of the season against Metropolitan Police. Your acceptance of the new regulations that we are required to work to is greatly appreciated.
We would like to confirm the following details ahead of our Emirates FA Cup fixture with Swindon Supermarine.
This match will take place on the 3rd of October 2020, with a 3PM kick-off time.
Tickets
Please note this is an All-Pay fixture
Tickets are only available at the turnstile on the day of the match.
Turnstiles will open from 1:30pm
Ticket prices for the game are as follows:
£11 Adults, £7 Concessions, £3 U16's and U8's go free. A Family Ticket costs £20.
Car Park
Our Supporters Car Park charges £2.00 to park on a match day. Unfortunately, we are unable to accept card payment for this. So please ensure you have £2.00 available to pay on arrival. We are aware of currently CoVid cash handling suggestions. The Steward attending the Car Park will be wearing a face mask. For Season Ticket holders your car park will still be for your exclusive use, however you will still have to pay & enter via a Turnstile.
Track & Trace
Before entering The Optima Stadium, you will be required to complete our Track & Trace system. This is a legal requirement that the club must undertake. There are signs before entering the turnstiles and one in the turnstile. The system is a simple QR scan code that you scan using your mobile telephone, click on the link it gives you and then complete your details. This is required for every visit you make to The Optima Stadium.
Turnstiles
We will be operating 2 turnstiles.
Turnstile 1 at the front of the car park will operate on a card only basis.
Turnstile 2 at the far side of the ground by our 3G facility will operate on a cash only basis.
As already mentioned, you will be required to complete the Track & Trace before entry. Both turnstiles have relevant Social Distance markings on the floor outside them.
Social Distancing
We do remind all supporters it is your responsibility to maintain current UK Government Social Distancing guidelines while you visit The Optima Stadium. This includes all areas of the ground, inside and out, along with the seated areas.
Match Footballs
We do ask that supporters refrain from throwing any balls that leave the pitch and enter the supporters areas back on to the pitch. A Steward or Ball Person will instead make their way to your location, gather the football and return to the Home Dugout so that it can be cleaned before going back on to the pitch. When balls leave the pitch in this manner the Home Dugout will be throwing another ball on to the pitch for the continuation of the game.
Facilities within Ground
Our Somerset Suite Bar, Kitchen and inside ground Joe's Bar will all be open. Card payment can be made at all three locations. All three areas do have ground markings detailing the social distancing requirements. The Somerset Suite can only hold at any one time 50 people.
At busy times, such as half time we will be placing Stewards in these locations to remind supporters of the current social distancing requirements.
Club Shop
Unfortunately, due to current guidelines affecting people trying on clothing, the Club Shop have made the decision to remain closed. Obviously, they are reviewing this as UK Government guidelines change over time.
Player Tunnel Gates
Due to current requirements to close these, for the players entry to the pitch and return from the pitch during their pre-match warm-up, there may be a slightly longer period before the game where these will have to remain closed. We do apologise in advance for this. The Stewards will open them as soon as it is deemed safe to do so. They will also be closed for a period at the beginning and end of Half-Time and also at the conclusion of the game.