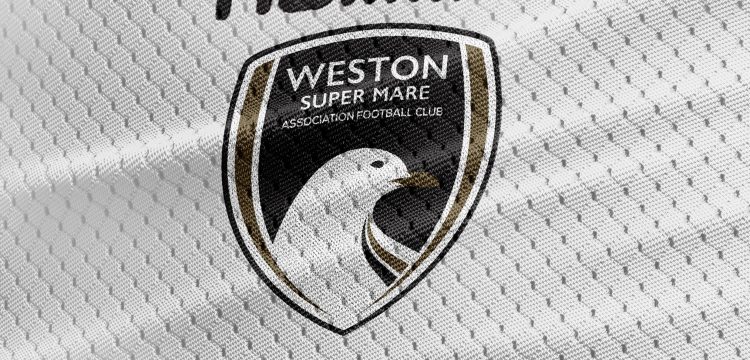 FIRST TEAM SEASON REVIEW 2017-2018
Well, the season has been an interesting one, to say the least. From winning the Somerset Cup to being knocked out of the FA Trophy on a cold Tuesday night, we take a look at the ups and downs from the past season, as the new one is just around the corner.
Pre-Season
Pre-season began with a shock, former manager Scott Bartlett hanging up the reigns after eight months with Marc McGregor put in charge of the Seagulls. Macca didn't take long to implement changes to his squad, bringing in Jake Mawford, Jarrad Welch, Tristan Plummer, Ben Seymour, Aden Baldwin, Ash Harper, Giancarlo Gabbiadini, Jay Malpas and Shaquille Hunter as well as handing new contracts to Jake Lee and Jake Reid. Pre-season results wise was an uneventful win, wins coming over Cheltenham Town and Salisbury FC as well as a draw away at Cinderford and losing to Bristol Roves, Plymouth Argyle and Forest Green Rovers.
August
Macca's reign didn't get off to the best of starts, losing to Poole Town, Hungerford Town and St Albans. A 2-1 win over Gloucester City though at the Woodspring got Weston up and running, 1-1 and 2-2 draws coming away at Bognor Regis and home to Chippenham Town respectively. However, the Seagulls lost again on Bank Holiday Monday, 2-1 away at Truro City. Macca added to his squad, bringing in Archie Collins on loan from Exeter and signing Naby Diallo after his release from Bath, with the latter becoming an integral member of the squad.
September
A 1-4 defeat to eventual champions Havant & Waterlooville at the Woodspring didn't bode well, however three days later, Weston blew Wealdstone away at home 5-1 thanks to some excellent attacking play. New signing, Albanian Irnti Rapai, netted on his debut against Chelmsford in a 1-1 draw, and scored the equaliser again in midweek, a 3-3 draw at Oxford City. Weston were knocked out of the FA Cup 2-1 by Bognor Regis, conceding in the 90th minute, before pushing aside current league leaders Dartford 3-0 at the Woodspring. Aden Baldwin and Ben Seymour returned to their parent clubs at the end of the month, with Harvey Smith joining on loan from Bristol City.
October
October was a stop-start month for the Seagulls, a 1-1 draw against Hemel Hempstead and a 0-2 loss to Welling United not helping a push for a playoff place. However, a 3-0 win over Brislington in the Somerset Cup in between those games got the Seagulls' Somerset Premier Cup campaign underway. A 2-2 draw away to Concord Rangers, helped by a late Rapai equaliser, got the Seagulls another point, before their only league win of the month came at home to struggling Whitehawk, thanks to a first-half Gethyn Hill goal.
November
November fully saw Weston come into their own, edging out East Thurrock United in a 3-4 goal-fest before beating Eastbourne Borough 5-1 a week later and toppling current league leaders Braintree Town 0-1. Weston's good form continued, with a 0-3 win against Taunton Town in the Somerset Cup and a 0-1 win away at Welling United in the side's first FA Trophy clash of the season. Smith and Harper both extended their loans with the Seagulls for another two months, with Macca scooping the National League South Manager of The Month.
December
December started off in a different vein to how November went, losing 1-2 at home to Hampton & Richmond before losing 3-1 to Poole as the "Manager of The Month curse" appeared to hit. Back in FA Trophy action, Danny Greenslade and Dayle Grubb scored in a 0-2 win against Southern Premier opponents Chesham United in a rearranged game, before Grubb scored on his final Woodspring appearance in a Weston shirt, netting twice in a 2-1 win over Hungerford Town. On Boxing Day, Weston beat rivals Bath City 0-2 in the pouring rain to claim three points. At the start of the month, it was announced that Grubb had signed for Forest Green Rovers, and just over a week later, Rapai departed due to the excess travelling.
January
Life without Grubb got off to a positive start, Jacob Cane donning the armband for the first time in a 1-3 win at Gloucester. Later on in the month, Weston faced Cumbrian outfit Workington in the FA Trophy, drawing 1-1 at the Woodspring before journeying up north three days later on a Tuesday night, however the 10-man Seagulls lost 2-1 after Ash Harper's dismissal with the long jouney home. A 2-1 loss away to Wealdstone followed, with current Shrewsbury player Abo Eisa running from the edge of his own box and to the edge of Weston's to power home the winner. Wealdstone saw the debuts of Aaron Parsons, on loan from Bristol City, and Kris Scott. Luke Purnell penned a new deal at the end of the month with Weston ending the month with a 4-2 win over rivals Bath City in a rearranged game.
February
German forward Kenan Dunnwald joined on loan from Bristol Rovers, but couldn't make an impact as Weston lost 5-1 to bottom side Whitehawk. Jason Pope and Jacob Cane both extended their contracts until the end of the 2018-2019 season until the start of the month. Cane scored the only goal in a 1-0 win over Concord Rangers, and Scott scored an equaliser as Weston came from two down to draw with East Thurrock 2-2. Weston narrowly lost to Chelmsford City 0-1, but a Dunnwald tap-in and a Hill penalty saw Weston beat Eastbourne Borough 1-2 in freezing temperatures.
March
At the start of March, Mo Baghdadi signed on loan from Bristol Rovers and scored a "goal of the season" contender away at Hampton & Richmond in an eventual 3-1 loss. A 2-0 loss came against Chippenham in snowy conditions, with a 0-2 loss to St Albans seeing Weston's losing streak continue. However, Dunnwald scored the sole goal in a 1-0 win over Bognor Regis, however the Seagulls were unable to build any momentum and lost 1-2 to Braintree. A 2-0 loss to Havant & Waterlooville came on Easter Monday.
April
Weston's Somerset Cup campaign continued, a 0-6 win over Wincanton Town in the quarter finals. However, the league didn't get off to the greatest start in April, losing 3-1 at Dartford in the Dart's dramatic title race however the only shining light from the trip was youngster Tom Llewellyn scoring on his debut. Mo Baghdadi, Kenan Dunnwald and Ash Harper were all recalled by their parent clubs. A 4-2 win for the Seagulls over Oxford City, in which Gethyn Hill scored his first hat-trick for the club, allowed them to build momentum. Youngster Liam Kingston was the hero in the Somerset Cup semi-final, making some crucial saves and keeping a penalty out in the penalty shootout over Bath City as Weston progressed to the final. A 3-1 loss and 0-2 defeat to Welling United and Truro City followed, but on the final league game of the season, Welch and Cane both struck to beat Hemel Hempstead 2-1 and end the league season on a high.
May & June
On 8th May, Weston faced Paulton Rovers in the Somerset Cup Final. Going 0-2 down to their opponents, a second-half comeback thanks to a Jake Lee penalty and a Jarrad Welch finish pulled Weston level. It was left to Tristan Plummer to score the 91st minute winner, sparking jubilant scenes and seeing Weston win silverware for the first time in six years. Star striker Gethyn Hill penned a new deal at the Woodspring before his participation in the V9 Academy, alongside promising young duo George Morris-Edwards and Tom Llewellyn. Jamie Laird departed for Paulton Rovers, before Jamie Lucas returned to the Woodspring from Brackley Town. Jarrad Welch and Liam Kingston quickly followed suit in signing new deals at Weston, with 2018-2019 not far away now.