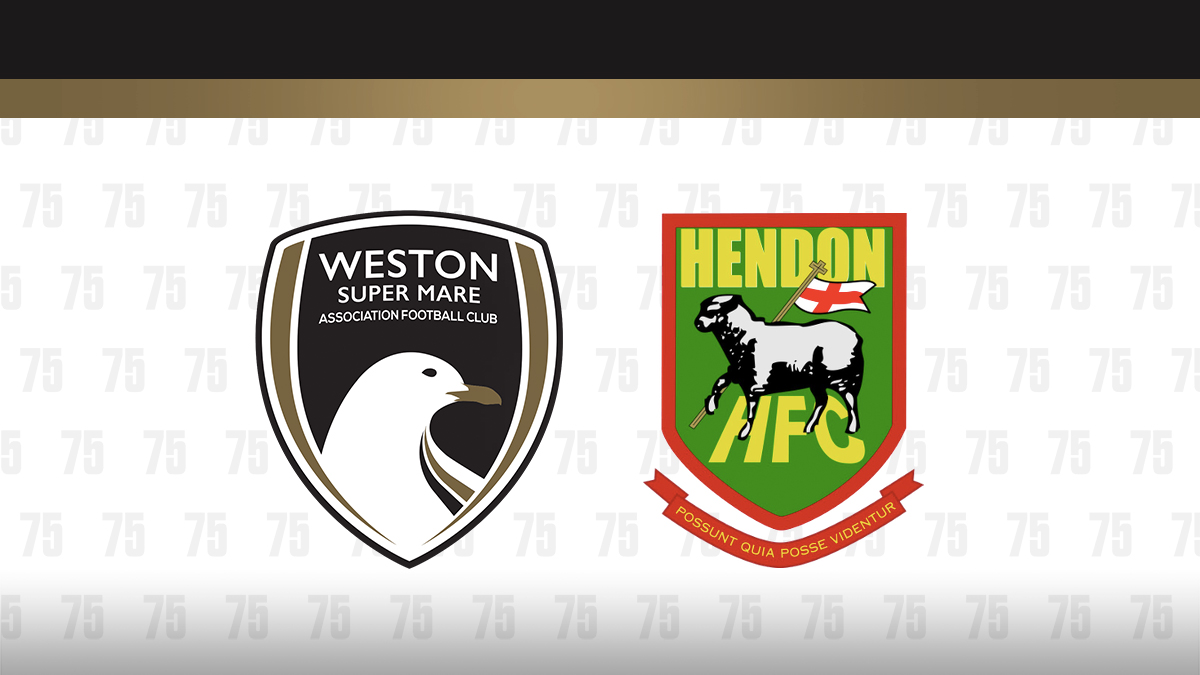 A memorable night for the club ended with Weston winning 4-1 against Hendon to secure the Southern League Premier South title in front of a bumper crowd.
The bumper crowd didn't have long to wait for a first goal, which came just 40 seconds in. Jason Pope's long throw forward fell perfectly into the path of Marlon Jackson, who swept home with his first touch of the game at the near post of Aymen Azaze from inside the area to set the tone for the rest of the game.
A second goal was to soon follow for the home side, when Reuben Reid was fed into space down the right side of the pitch. Driving into the box, he looked up and pulled back for Jason Pope, who had drifted into an unfamiliar central position who smashed in past Azaze on his left foot from six yards out to double the advantage.
Reid had a shot blocked from the edge of the area, before skipper Dayle Grubb had a 25-yard free-kick strike the wall and Hendon could clear. Sam Avery then had a header at the back post from an Elis Watts corner drop wide of the far post.
As Weston kept the pressure up on their visitors, Lloyd Humphries fired wide from 25 yards in the final attack of the half.
In the second half, Hendon were to pull a goal back when a cross from Rohdell Gordon found it's way to captain Dave Diedhiou at the back post, who slotted past Luke Purnell from six yards to reduce the deficit.
Less than 60 seconds later though and Weston were to hit back. The ball broke loose on the right and Watts reached it before a Hendon player, touching it on for Jackson. With the angle against him, the forward drove a wonderful shot from the edge of the area across goal and into the bottom corner past Azaze for his second of the game.
Weston were controlling the game by this point, and a fourth goal was to seal the league title with just under 20 minutes to go. Reid turned on halfway and drove forward, slipping a pass through to Jackson. With a Hendon defender trying to delay the shot, the No.9 took the shot on and fired past Azaze from the edge of the area for his hat-trick.
With the clock ticking down, Weston patiently kept the ball and had a number of efforts blocked or fly over the bar until the referee blew his whistle to mathematically give the Seagulls the league title.
FT: Weston 4-1 Hendon (Jackson 1,50,71, Pope 9 – Diedhiou 49)
Attendance: 1,490
Weston XI: Purnell, Pope, Jagger Cane, Humphries, Avery, Watts (Murray 75), Dodd (Mehew 83), Jackson, Grubb (C), Bastin, Reid (Coppin 83). Unused substitutes: Thomas, Williams.
MOTM: Marlon Jackson.