LADIES WALKING FOOTBALL SET TO START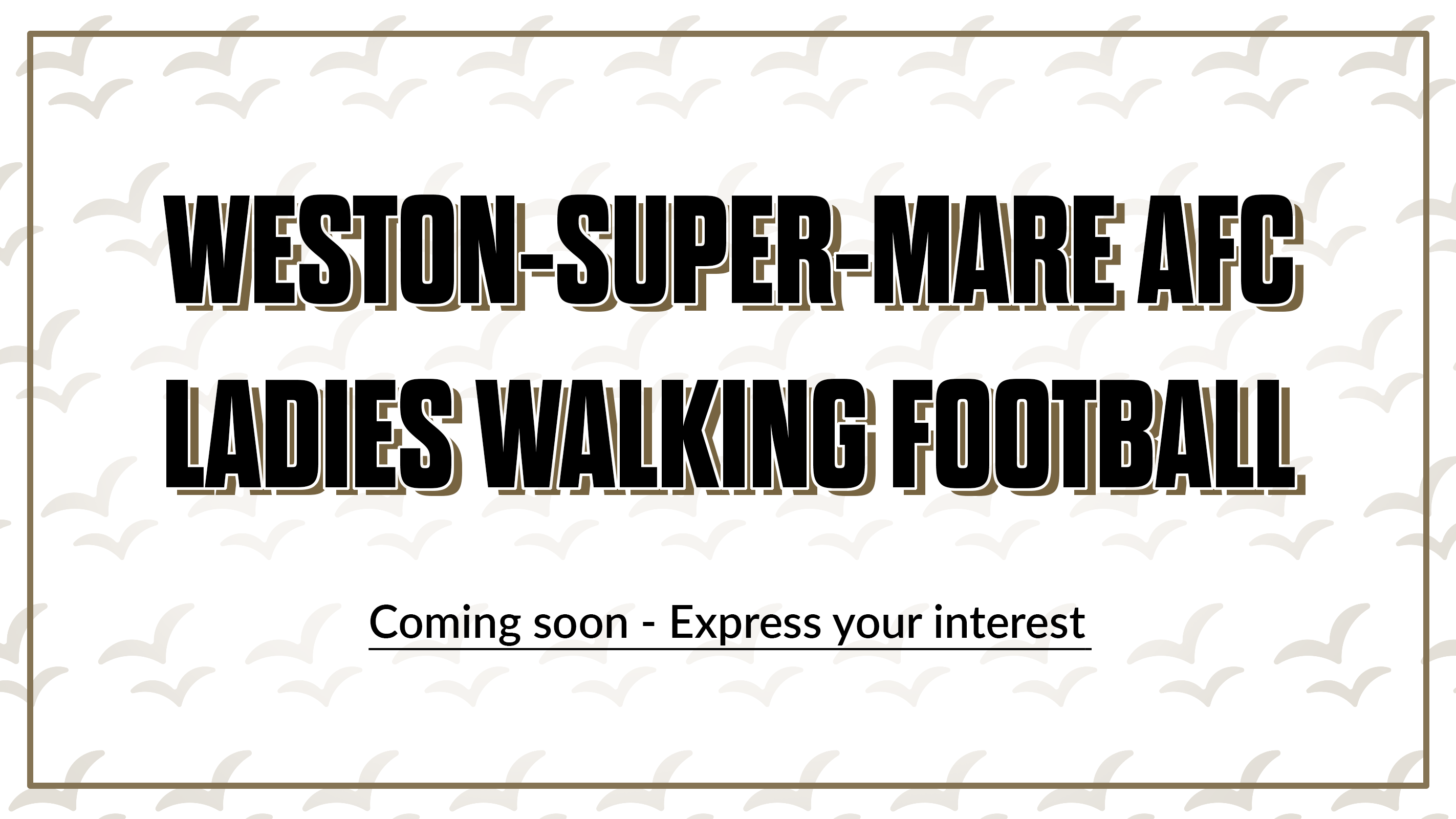 Our first Weston-super-Mare AFC Ladies Walking Football Session will start on Tuesday 7th September at 10:00am.
If you would like to attend, please email niel.bassom@wsmafc.co.uk
Please arrive at The Optima Stadium 3G pitch by 9:45 am ready to play as changing rooms are only available as toilet facilities.
Please do feel free to wear suitable comfortable clothing for this first session.
Lach Geddes & Arie Van Vliet from our successful Weston-super-Mare AFC Walking Football set up look forward to welcoming you to the club, for a friendly fun session.