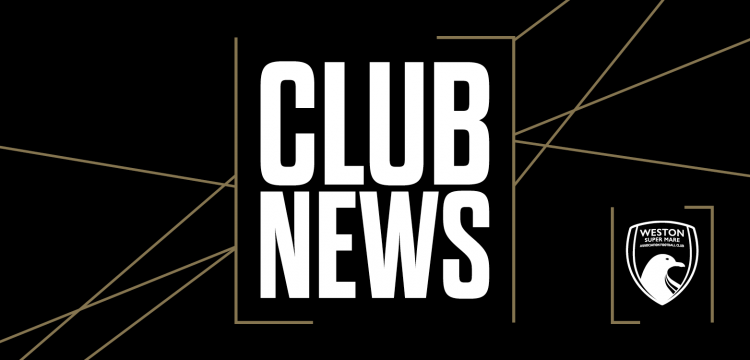 LIAM SHEPHERD FOUNDATION PITCH BOARD INSTALLED AT THE OPTIMA
Weston-super-Mare AFC are delighted to announce a new advertising sponsorship with The Liam Shepherd Foundation
The Liam Shepherd Foundation logo will be seen surrounding The Optima Stadium pitch.
The Liam Shepherd Foundation is a non-profit foundation created to carry on the fundraising Liam Ralph Shepherd had started. It will hold events in Liam's name and will accept donations.
They will raise awareness and donate to charity/charities or non-profit organisations in Liam's name
Kimberley Shepherd, Liam's mum and founder of The Liam Shepherd Foundation said:
This money for the board was raised for The Liam Shepherd Foundation by Gary Moore who completed the Ironman Challenge in Portugal back in October.

"The foundation was set up to carry on Liam's fundraising and raise awareness after he sadly passed away on 23rd March 2021 aged 11 years old. Liam was an academy player at Weston-super-Mare AFC and very keen sportsman who had a heart of gold."
Niel Bassom, Commercial Manager, at Weston-super-Mare AFC, said:
"It is an honour to have been involved working with Kimberley and The Liam Shepherd Foundation in order to arrange to have an Advertising Board placed around the pitch at The Optima Stadium.

No one can imagine losing a child so young, so for the club to be involved in promoting a foundation that brings awareness to the circumstances regarding this and to highlight where improvements can be made is of upmost importance not only locally but also across the UK."
Everyone at Weston-super-Mare AFC would like to welcome The Liam Shepherd Foundation continuing its presence within the Seagulls family.
Follow The Liam Shepherd Foundation on social media:
Facebook – @bekindbeliam
Twitter – @bekindbeliam
Website – theliamshepherdfoundation.weebly.com