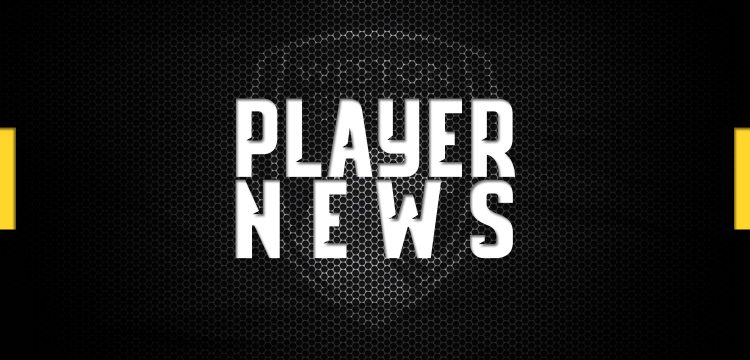 LOAN TRIO RECALLED TO PARENT CLUBS
Both Bristol Rovers and Bristol City have this week recalled their loanees, in Kenan Dunnwald, Mohammad Baghdadi and Ashey Harper respectively.
Bristol Rovers have cited an injury crisis within their squad and need to call back the young players to backfill despite the initial agreement being made for the pair to remain at the club for the remainder of the season.
Kenan joined Weston on loan from Rovers at the start of February and scored his first goal for the club, and in senior English football at Eastbourne Borough, helping Weston on their way to a 1 – 2 win. He was joined by fellow Pirate, Mohammad Baghdadi in early March, after a previous loan spell with Dorchester. Kenan made 10 starts for the club and came off the bench on one occasion, scoring twice and also notching up three assists. His fellow Rovers player, Mo, made six starts in the month he was at the Woodspring, coming off the bench on two further occasions, also scoring twice and assisting Gethyn Hill to score at Braintree.
"The return of the pair to the Memorial Ground will open the door of opportunity to other players within the squad to get their name on the team sheet come match day, and means having a reshuffle. I would like to offer my thanks to both players for their efforts in the short time theyhave been with us and would like to offer, along with everybody else within the club, our best wishes to Kenan and Mo in the future."
Kenan reflected on both his, and Mo's time with Weston, "We enjoyed the time we have both spent here at Weston very much. The lads, the gaffer and all the staff were very friendly right from day one and we all enjoyed a good time together. I would like to wish the club, and everybody in and around the team, all the best for the future and much health. Thankyou for the past two months."
Ashley Harper, on loan from Bristol City, also joins the loanees departing from BS24, being recalled by his parent club. Since joining the Seagulls Ash has made 35 starts in addition to coming on as a substitute on four occasions. The full-back found the back of the net once, scoring the winner at Braintree.
"It is a real shame to lose Ash", commented Marc McGregor, "he has been a pivotal part in our success this season, and we are extremely grateful for the time he was with us.
"He now has to do the best he can to secure another professional contract, where that may be. One thing that Ash has done is consistently illustrate what a great professional he is, his attitude and application has been nothing short of exceptional."
Macca went on to say, "More than that though, he is a fantastic lad, and we as a team would love nothing more than to see him kick on to bigger things. As Ash leaves it gives another player an opportunity here to play football."
Ash remarked on his time with the Seagulls, "I would like to initially say a huge thankyou to Macca and all of the staff at the club for making this season an enjoyable one. On a personal note I feel that I have learned a lot that will contribute to my ongoing development.
"Every single one of the lads have been top class, and I hope they enjoy a positive end to the season, which is very much deserved.
Ash added, "I hope and expect a few of the boys to go on and have fantastic careers, which is no more than they deserve."