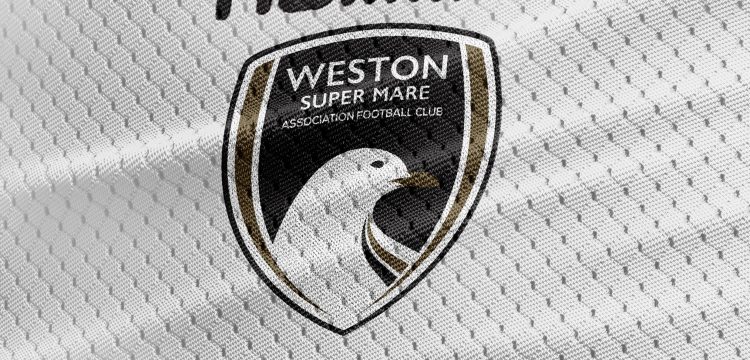 MACCA DIARIES – REFLECTING ON AUGUST
Our Club Reporter Liam Drury caught up with head coach Marc McGregor to get his thoughts on how August has gone, whether he is looking to add to the squad and looking ahead to the month of September.
How do you think the month of August has gone?
I don't think I've had a worst August. Usually it's quite nice, but not a great August for us results wise. We've probably had our two worst games, the first game at Wealdstone and then the game against Bath. I think that both sides were decent on the day and caused us issues, rather than us being poor. Other than that, I think that every other game, we could have won. We've been in the lead several times, and we've got to hang on to that lead which is where we need that little bit of experience. Although the results weren't great at all, there are still some positives to take out of it.
You lost the lead three times in your first seven games. What do you think the problem is there?
I think it's just a little bit of belief. Like anything, they're a young group and when they go through these experiences, some of them don't know how to handle it. There's nobody here who can pass that experience onto them, tell them what to do, and we are looking at bringing in that experience. I've told them that nobody's position is safe, so if they've come here to Weston for an easy ride, then I'm going to change that. We've got the full support of everyone around the club, and the players know that they aren't going to get an easy ride. Saturday's game is where they need to step up and like I've said before, they owe the club a result, really.
Are you going to change the squad around a little for Saturday's game? Give the likes of Jack Goodall and George Morris-Edwards a chance?
For those two, it's important for their development that they're playing football. Will they play Saturday? I'm not guaranteeing anyone a place on Saturday. I'll see what the lads look like tonight (Thursday night at training), hopefully we'll get through injury free. We've only got one real doubt and that's Eli but we're in a situation where you either do it or you leave the club and that's the same for everyone. We now need to get results, I don't want them playing with any pressure or fear because that's not how people perform, but they need to understand that if they lose the football, they need to go and get it back quickly. When we've got the football, we need to move it quicker, penetrate and attack at pace. That's what we'll be working on tonight (Thursday night at training) and that's how we'll be looking to play against Eastbourne.
Have you tweaked your gameplan recently in the last few games to try and get those elusive three points?
I've tweaked everything. I've tried everything. You would not believe how much thinking goes into it. You don't sleep, you wake up and think about football about the things I can do to make it better, how I can get a result. We've had chats within the camp about whether it's the shape, the personnel and ultimately, we've come down to us needing to be a little bit luckier but also working a little bit harder. The only way we can put that right is on the training field and on Saturday so there'll be no time off, there'll be no relaxation until we get to a stage where we are satisfied as a group.
Could you say that it could be a last chance in the next few games for some players?
It could well be. I'm not going to settle for mediocre performances. One thing I won't settle for is a lack of attitude and work-rate. We're in a really good position that the club and the supporters have the same ethos as myself where we've got to play free flowing football, but we have to attack and score goals but we also have to defend well. It's a massive learning curve for our group, and there's always one team that will win, draw or lose and sometimes we're on the wrong side of that. Moving forward from now until the end of the season, I expect us to be on the more positive side.
Matt Bower's come into the side in the last couple of games. How do you think he's done?
I think the back four, especially against Oxford and at Bath really, even though they were a good side, I think we looked comfortable. If we scored the goal against Bath first, it completely changes the game. The second goal, where it's going wide, hits his arm and goes in, it kills the game off and that's a poor refereeing decision. I've been pleased with how Matt's settled in, now we have to do work with him on how we play, how we get out and how we keep the ball, but I think we've looked more solid as a unit as that back five. That stems as well from Luke (Purnell) because I think Luke had a fantastic game at Bath.
Do you think that Jason Pope now looks a bit more confident with a recognised centre-back alongside him?
Potentially, but Jake Lee's done a magnificent job there for us as well. Now is the time to keep your place and if you aren't doing your job, then someone else will come in and take your spot. That's the beauty of having players who can play in different positions. We are always looking to strengthen, that's something the club have really supported me with so over the next seven to 14 days, there might be fresh faces in to give us that little bit extra push but the back four have done well since Matt's come in.
Are those fresh faces you touched upon going to be experienced players or young players from Football League Clubs?
I think we need experience. I think that's shown in the games where we could do with that old head in. They aren't cheap, by any stretch so it's making sure that we get the right person in and when we go into the lead against St Albans and places that are hard to go to, wherever it may be, that we see the game out, and that's what an experienced head can do. We did that last year, even some of the younger lads know that we can do it. It's just making sure that we can do it on a regular basis.
The FA Cup starts in September. Are you looking to mount a cup run this year?
The FA Cup's really important on two fronts, really. One, financially so it's something that we recognise as a must that we have a nice run in it. Anything thing is that it's a great cup for the supporters, it's a great cup for the players. There's nothing better than getting a big name to come and play against you because you're pitting your wits against some of the best teams around. For example, when Weston had Doncaster, it's something that you look forward to and something that we would cherish so it's a must for us to have a good cup run and something that we should be looking forward to.
Looking ahead to the league fixtures in September, you've got Eastbourne, Hampton, Hemel and Dartford. They're all teams that have started well or intend to be at the right end of the table come the end of the season. What do you make of that?
It never rains, it pours! We beat Dartford at home but lost to them away. Eastbourne, we had a good result away at their place. As you saw, we went to Billericay. We didn't defend great, but we're defending better now. On the day, even their management apologised and said that we were the better team on the day. We can beat anyone on our day so I don't care who we play, our attitude has to be right and that's what I'll be looking for. If the attitude's not right, that would disappoint us more than anything.
You can watch Marc McGregor and his side take on Eastbourne Borough for as little as a £1 minimum donation for Weston's "Community Pay What You Want Day" tomorrow, kickoff 3pm, at the Woodspring Stadium.