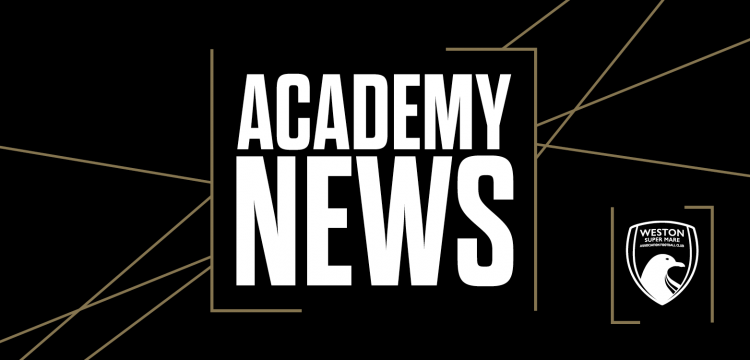 MAJOR WESTON ACADEMY INVESTMENT ANNOUNCED
Weston-super-Mare AFC are delighted to announce a significant investment into the Academy setup, with new positions created within the management structure and the launch of an inclusive bursary scheme.
The club has been reviewing our Academy provision and structure during the last few months. Our 16-19 program has been running in partnership with Weston College for over 15 years and our junior provision from 6-16 was started 10 years ago. We have an Academy to be proud of, you can see that in the players that we have produced over the years, including Luke Purnell, Dayle Grubb, Brad Ash, and Ryan Jones but we are always looking to improve.
The Board has made provisions in the budget to heavily invest into the Academy this year and over the following 2 years, this will enable us to improve the structure. We will be introducing a Head of Academy role alongside our existing lead phase roles and we will also be introducing a recruitment team to cover the 6-19 recruitment.
Part of this additional investment will be to start a Grubb-Jones Bursary. This will enable high quality players that might not be able to access our academy due to finances will now have the chance to apply for one of the Grubb-Jones bursary places.
The ultimate reason for this extra investment is to achieve the Board's aims and objectives for the academy, which is to produce more of the players detailed above and if possible, of even higher quality.
We would like to thank the team of staff that are working within our Academy now and also Scott Barlett and Scott Laird for giving these academy players even more chances to integrate with the 1st team.
Managing Director, Oli Bliss said: "I am really looking forward to making these improvements to the Academy. The academy is a major focus for the club and has been for 10 years, now is the chance to move it to the next level, which will set it up for the next 5 years. Working with so many good young players is a long process to see them reach the 1st team but always worth the wait."
Everyone at Weston-super-Mare AFC is looking forward to moving the academy to the next stage.
The first phase of this new structure is to appoint a Head of Academy. THIS APPLICATION PROCESS HAS ENDED.
Head of Academy Job Description
The Head of Academy will oversee the football development within Weston-s-Mare AFC. This post is to improve the ongoing development of Weston-super-Mare AFC by using the outstanding football Academy already in operation. This post requires high quality organisational, management, coaching skills and player knowledge and recruitment.
Salary: £15,000-£16,500 (depending on qualifications and experience)
Hours per week: 20-25 per week average based on term and season time
Annual Leave: 28 days (including Bank Holidays), to be taken outside the football season
Responsible For: The Lead Phase Coaches and the Academy Coaches and recruitment team
Responsible to: The Relevant Director
You will be responsible to a Director of the Board and will be required to devise and implement a technical football programme that contributes to the club's ongoing development programme for 6-19 boys.
Your primary role will be to manage the whole academy programme by appointing all coaches and supporting them in their roles, also supporting the first team manager on training and match days.
It is essential that you have a UEFA A Licence or minimum UEFA B and working towards your A license and continue development and updating of qualifications, a sound understanding of football development, the ability to work as part of a team, and also have good organisational and communication skills.