NEW LADIES WALKING FOOTBALL SESSIONS SET TO START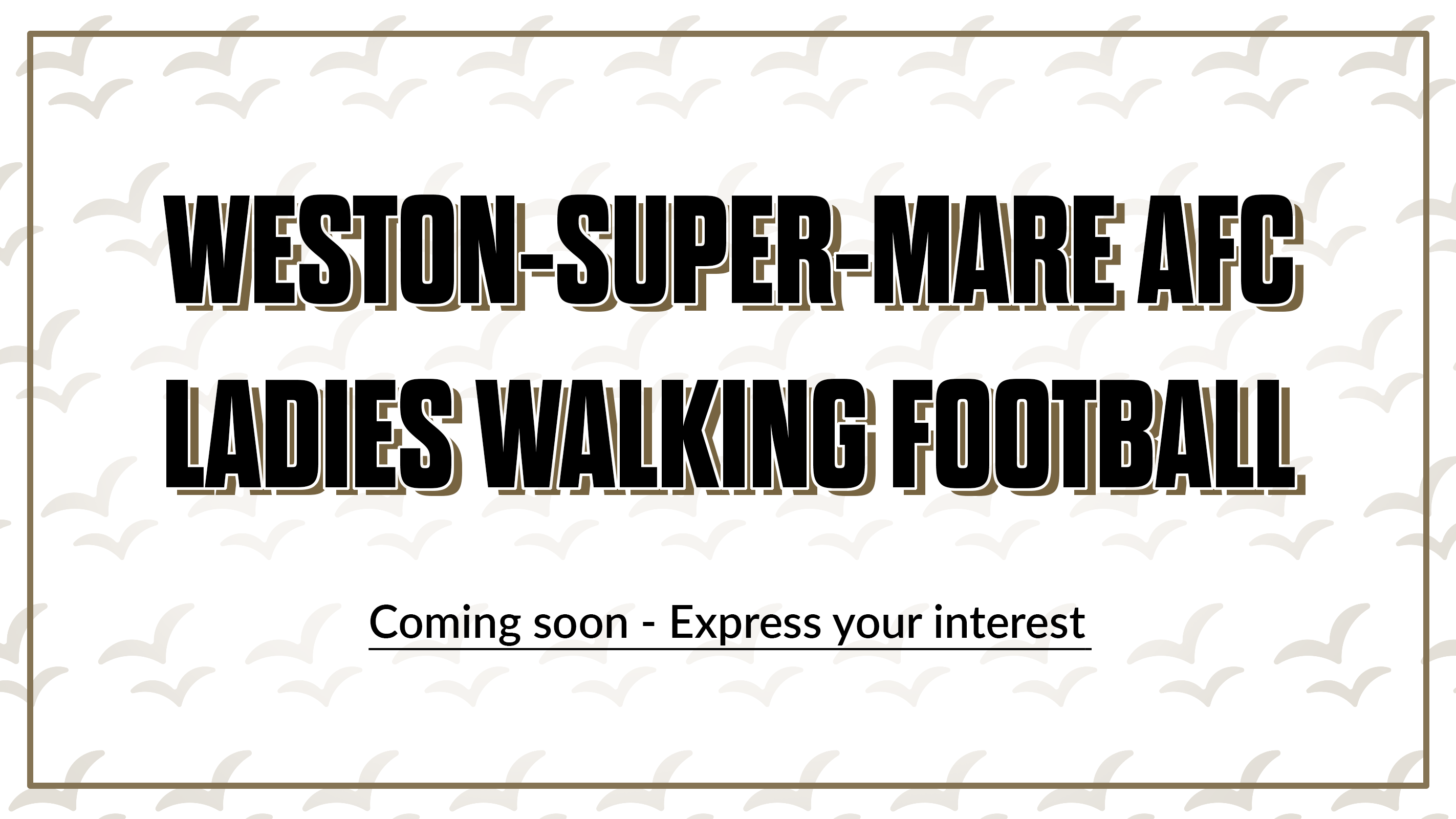 Following on from the first Weston-super-Mare AFC Ladies Walking Football Session we are pleased to announce we are expanding the sessions.
We will now be holding Ladies Walking Football Sessions on:
Mondays – 8:00pm
Tuesdays – 10:00am
We ask that players arrive at The Optima Stadium 3G pitch no later than 15 minutes prior to the session start time.
Please ensure you arrive ready to play as changing rooms are only available as toilet facilities.
Please do feel free to wear suitable comfortable clothing for this first session.
Lach Geddes & Arie Van Vliet from our successful Weston-super-Mare AFC Walking Football set up look forward to welcoming you to the club, for a friendly fun session.
Please email niel.bassom@wsmafc.co.uk if you would like to attend this session.