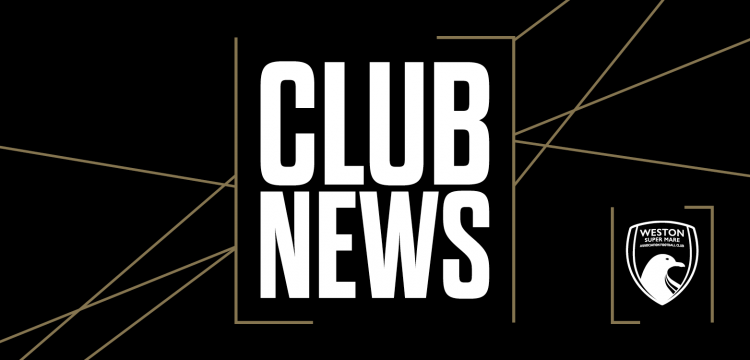 NON-LEAGUE DAY: HALF PRICE ENTRY FOR SEASON TICKET HOLDERS OF ALL LEAGUE CLUBS
Weston-super-Mare AFC are delighted to offer season ticket holders of all league clubs half price entry to our fixture with Hendon FC on 26th March, 3PM KO.
Neil Keeling, Weston-super-Mare AFC Operations Director, said:
As a proud non-league Club, we are pleased to be part of 'Non-League Day' and feel the offer of half-price entry to any league season ticket holder will hopefully attract a new audience for us"
NON-LEAGUE DAY PROMOTION MATCH DAY PRICES
Adults: £5.50
Concessions: £3.50
Under 16s: £1.50
Under 8s: Free
STANDARD MATCH DAY PRICES
Adults: £11.00
Concessions: £7.00
Under 16s: £3.00
Under 8s: Free
Family Ticket: £20.00
CAR PARKING
£2.00
A valid 2021-22 premier league or English football league club season ticket must be presented at the turnstile to receive the non-league day promotion match day prices.
Weston-super-Mare AFC 2021-22 season ticket holders will receive entry as normal via the season ticket holders' entrance.
Concessions are defined as over 60s, students in full-time education, members of the armed forces and NHS workers.
Family tickets are defined as 2 adults and up to 2 children. We will not be offering a discount on our family tickets.