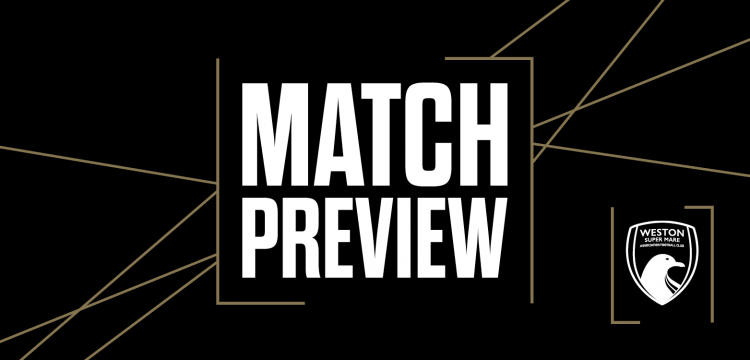 PREVIEW AND MATCH INFO: WESTON TAKE ON SWINDON SUPERMARINE
Weston are set to host Swindon Supermarine in the FA Cup Second Qualifying Round this weekend, KO 3.00pm.
After a strong start to the FA cup competition, with a 5-0 win away to Cowes Sports, the Seagulls welcome the Marine to The Optima Stadium for the FA Cup "Super" derby – It's the first time two clubs with 'Super' in their name have faced each other in 149 years of FA Cup history.
Swindon Supermarine had a 3-0 victory against their first round opponents Shepton Mallet and they now make the one hour and 15 minute journey as we play for a place in the 3rd qualifying round.
Weston suffered their first defeat this season against current league leaders Tiverton Town midweek.
Talking about the upcoming fixture, Weston Manager Scott Bartlett said:
"It's a game we are looking forward to. We were a bit under par on Wednesday and will be looking to put that right tomorrow."
KEY MATCH INFO 
Tickets
Please note this is an All-Pay fixture
Tickets are only available at the turnstile on the day of the match.
Turnstiles will open from 1:30pm
Ticket prices for the game are as follows:
£11 Adults, £7 Concessions, £3 U16's and U8's go free. A Family Ticket costs £20.
Car Park
Our Supporters Car Park charges £2.00 to park on a match day. Unfortunately, we are unable to accept card payment for this. So please ensure you have £2.00 available to pay on arrival. We are aware of currently CoVid cash handling suggestions. The Steward attending the Car Park will be wearing a face mask. For Season Ticket holders your car park will still be for your exclusive use, however you will still have to pay & enter via a Turnstile.
Track & Trace
Before entering The Optima Stadium, you will be required to complete our Track & Trace system. This is a legal requirement that the club must undertake. There are signs before entering the turnstiles and one in the turnstile. The system is a simple QR scan code that you scan using your mobile telephone, click on the link it gives you and then complete your details. This is required for every visit you make to The Optima Stadium.
Turnstiles
We will be operating 2 turnstiles.
Turnstile 1 at the front of the car park will operate on a card only basis.
Turnstile 2 at the far side of the ground by our 3G facility will operate on a cash only basis.
As already mentioned, you will be required to complete the Track & Trace before entry. Both turnstiles have relevant Social Distance markings on the floor outside them.
Social Distancing
We do remind all supporters it is your responsibility to maintain current UK Government Social Distancing guidelines while you visit The Optima Stadium. This includes all areas of the ground, inside and out, along with the seated areas.
Match Footballs
We do ask that supporters refrain from throwing any balls that leave the pitch and enter the supporters areas back on to the pitch. A Steward or Ball Person will instead make their way to your location, gather the football and return to the Home Dugout so that it can be cleaned before going back on to the pitch. When balls leave the pitch in this manner the Home Dugout will be throwing another ball on to the pitch for the continuation of the game.
Facilities within Ground
Our Somerset Suite Bar, Kitchen and inside ground Joe's Bar will all be open. Card payment can be made at all three locations. All three areas do have ground markings detailing the social distancing requirements. The Somerset Suite can only hold at any one time 50 people.
At busy times, such as half time we will be placing Stewards in these locations to remind supporters of the current social distancing requirements.
Club Shop
Unfortunately, due to current guidelines affecting people trying on clothing, the Club Shop have made the decision to remain closed. Obviously, they are reviewing this as UK Government guidelines change over time.
Player Tunnel Gates
Due to current requirements to close these, for the players entry to the pitch and return from the pitch during their pre-match warm-up, there may be a slightly longer period before the game where these will have to remain closed. We do apologise in advance for this. The Stewards will open them as soon as it is deemed safe to do so. They will also be closed for a period at the beginning and end of Half-Time and also at the conclusion of the game.
FOOD/DRINK
Spectator's Kitchen (We now accept card payments)
Cheese Burger: £4.00
Burger: £3.50
Sausage: £3.00
Chips: £1.50
Hot Drinks: Tea, Coffee, Bovril £1.50
Cold drinks: £1.30
Cheesy chips: £2.50
Joe's Bar (We now accept card payments)
Pie & Pint: £6
FIND THE OPTIMA
Leave the M5 at Junction 21 and take the A370 towards Weston town centre. Continue across three roundabouts and at the 4th (where there is a McDonalds) turn left into Winterstoke Road. Go straight across the mini roundabout, over a railway bridge and you will see the ground on your right hand side.
We have a fair sized car park at the stadium however there are a limited amount of match day parking for Blue Badge holders these spaces must be booked in advance. If you are travelling by coach/mini bus please contact ahead of time to enquire about reserving a space.
Check up on the pre-match build-up and keep up to date with all the action of the match with our live Twitter updates – @WSM_AFCOfficial.
We wish all our supporters and visitors a safe journey as we look forward to an exciting match.