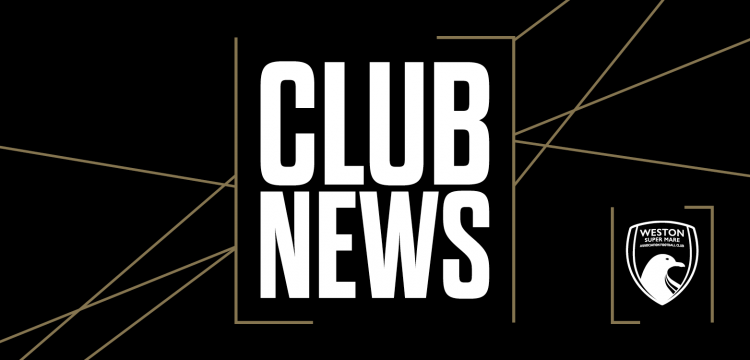 Q&A WITH MANAGER SCOTT BARTLETT
Manager Scott Bartlett provides the answers to how the Reuben Reid deal was done in an exclusive Q&A.
What can you tell us about Reuben?

"Reuben is a fantastic player and has been a proven striker throughout his career in the Football League. This is a real coup for us "He is a personality, a very good character, he's a winner and will add so much experience and quality to an already great changing room."
How did the deal come about?
"We don't get players like Reuben, Laird or Grubb out of the Football League without some factors going our way.
"The big one here was his desire to transition into part-time football and stay close to his family in the south-west.
"When you then factor in his relationships with people at our club already, myself and Dayle from FGR for example and most notably Lairdy who he started with at Plymouth, it gives you a chance.
"We also had his brother Jake before and treated him well and I have a good relationship away from football with his agent who happens to live near me.
"All those things mean there is enough mutual respect to have an open and honest conversation, it snowballed quickly from there.
"Reuben is, like our board, very straight, no messing around, no playing one club off against another or any of that bull$&!t which we see time and time again.
"We met up, he likes what he saw and went away to consider things with his family. They decided it's the right time and an exciting opportunity for him to be part of our club.
"It's a real compliment to our club because he had some fantastic offers to stay full-time or go into a hybrid system that some clubs are adopting now but he committed to us and we are looking forward to working with him".What impact will Reuben and Marlon have on young Ben Griffith?"It's brilliant for Ben. The timing couldn't be better for him and we are excited about seeing him following a good loan spell.
"Our players love Ben, Grubby has taken him under his wing and to work with, play alongside and learn from Reuben and Marlon is going to be excellent for him. I know they will both look forward to playing with him and helping him."Are you happy with how the squad is shaping up?"Regarding the recruitment on the whole, we have been patient and calm so far this summer.
"With the quality we already have, there was no need to make knee-jerk signings and we have passed up the opportunity on a lot of players. My priority was always to get our own players secured before adding externally.
"I am a bit old school maybe but rewarding Sam Avery, Lloyd Humphries, Jacob Cane, Ben Griffith and signing James Dodd permanently was important to me and the future of the club and I wanted to do that first.
"I don't think the market place represents value at the moment for players in and around our level so we have focused on Reuben and are delighted to get it done.
"We do have another key player all done and agreed but that won't be announced for a week or so.
"We still have some targets and the squad needs bolstering slightly in some areas but there's no rush, we have put a good group together and looking forward to the start of pre season.
"We have been able to build a good squad because of how professionally the club is run, the fan base, the facilities and the stability we have."