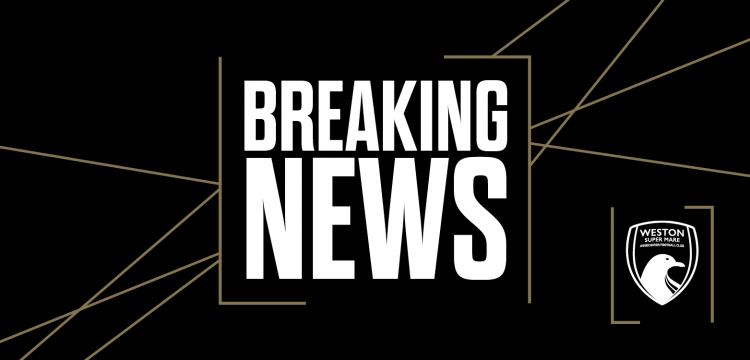 Following the conclusion of the 2021/2022 Southern League Premier South campaign, Manager Scott Bartlett has confirmed the players that will be heading into the 2022/2023 season with the club.
The following are all confirmed as Weston players for the new season:
Luke Purnell 
Keiran Thomas 
Jason Pope 
Sam Avery 
Scott Laird 
Lloyd Humphries 
Jacob Jagger-Cane 
James Dodd 
Jordan Bastin 
Jay Murray 
Dayle Grubb 
Bailey Kempster 
Ben Griffith 
Alfie Moulden 
Marlon Jackson 
As previously announced, we are delighted to have signed James Dodd on a permanent deal from Exeter City after a successful loan spell.
Jack Holmes has been invited back for pre-season after an injury-hit 21/22 campaign.
The following players have departed the club:
Nick McCootie 
Josh Thomas 
Will Turner
Lucas Vowles
Max Harris, Elis Watts and Sonny Cox have all returned to their parent clubs following the expiration of their loan deals in BS24.
Manager Scott Bartlett said:
We would like to wish all the departed players the very best of luck in their future endeavours and thank them for their efforts whilst with us.

"Will and Lucas are very good young players that we will be keeping tabs on. We feel they need to and deserve to be playing regularly and of course we have Ben and Bailey coming back from season long loans at Willand who will be given the opportunity to force their way into contention.

"The last I heard was that Nick was signing for Taunton.

"Initially, it was our plan and Nick's plan to stay for another season but he received an offer substantially higher than we were prepared to get to which made it a non-starter really.

"The offer would also allow him more flexibility around his work and family commitments, which I understand.

"I'd say we have had good value from Nick and he's been well looked after by us and that's how it should be.

"There are no hard feelings from my end, I'd like to thank him for his big contribution to WsM AFC. I enjoyed working with him, he knows my phone is always on if he ever needs anything and I wish him well".

"Josh Thomas has taken a year out to travel and work in Australia which was organised before he signed for us last season. He delayed that for us to finish the season and I'm in regular contact with him, he will of course be welcome back.

"We do a lot of our squad retention and contract renewals during the season so we don't tend to have many players out of contract at the same time.

"Marlon signed a new contract near the end of the season and we are delighted to re-sign Jacob, Lloyd and Sam.

"We have already added James Dodd permanently which is a cracking signing, so the squad at present looks strong and stable without the need for wholesale changes.

"There will be another two or three quality additions shortly".
Weston-super-Mare AFC would like to sincerely thank Josh, Lucas, Nick and Will for their service to our club. We wish them the very best for the future.