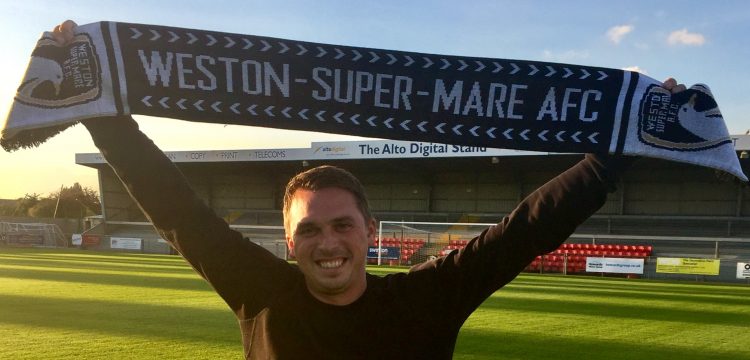 SCOTT BARTLETT APPOINTED HEAD COACH
The Board have interviewed a number of outstanding applicants for the position, all of whom could have done the job but there is only one vacancy. We are very pleased to announce the appointment of Scott Bartlett as Head Coach. He begins his new appointment immediately taking training tonight with the first team squad.
Scott comes to the club with a wealth of football experience as both a player coach at clubs in Conference South and latterly as Caretaker Manager at Forest Green Rovers. He will continue his role as Head of Youth at FGR which will be of great assistance to both clubs.
Scott returns to The Seagulls where he was both a player and coach in season 2009/10.
Chairman Paul Bliss said, "we are delighted to welcome Scott to our club and work with him to secure our ambition of a playoff position next season."
Scott said of his appointment "I'm really grateful for this opportunity. Weston is a football club with a lot of potential which I believe I can take forward".