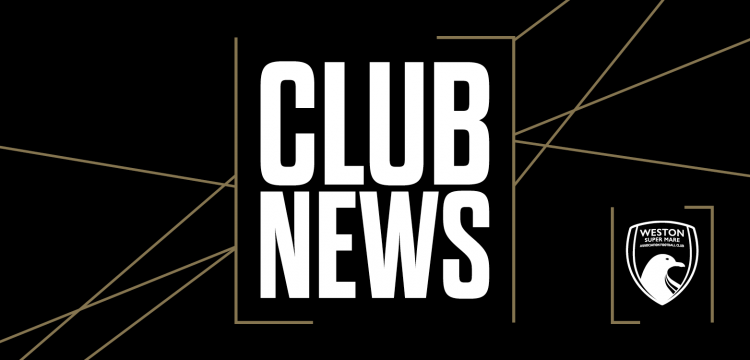 SCOTTY'S BLOG | A CLOSE SEASON UPDATE
BY SCOTT BARTLETT – 1ST TEAM MANAGER
I hope everyone is well and coping the best they can with the situation we find ourselves in. Its been a tough time for many people and our thoughts are with those affected the most. Hopefully though, if we all continue to be patient and apply the rules it looks as though we can finally see a glimmer of light at the end of the tunnel.
I've been asked lots of good questions over the last few weeks but for various reasons I was unable to answer them all until now. I hope this update answers some of those questions and also fills some time for you as we wait to get our game back!
We don't know for certain when we will be able to play games and having full crowds in the stadiums but opinion seems to lean towards an August pre season and a September start, possibly with a reduced capacity. Of course, we will be governed by advice but that at the moment is what we are planning for.
Our players have received an off season conditioning programme and continue to work hard away from the club. We will see them twice in smaller groups at the end of the month for 'close season' fitness testing. We test our players three times a season and will use these latest results to finalise training programmes for them to complete away from the club until we start pre season in August.
I think this period has seen our club come together even more, our players cant wait to be back playing in front of our supporters and are even more respectful of the work our directors have done to make a club so stable which is something that is easily taken for granted in normal circumstances.
I'd like to take this opportunity to thank everyone that has contributed to the JustGiving fund, as a result, there is lots going on behind the scenes at the club and the squad is in a strong position.
Many of the players we signed last season, we did so with a longer term view so the squad is settled, which has allowed us to concentrate fully on making improvements rather than wholesale changes. That pre planning probably put us ahead of others when securing Keiran Thomas and Matty Jones who are both exciting additions.
From a staff perspective, we brought in goalkeeper coach Steve Laker at the end of the season and are looking forward to working with him properly. Chris Knowles will join our coaching team while remaining an important player for us. We are close to an agreement with a physio for the coming season who I hope will have some guidance from club legends Dave and Amy Callow. The academy is in good hands with Macca and of course we have Fitzy who is as important as anyone.
Our strategy as a club is to try and build continuity, there has been too much change in recent years and it can be unsettling and expensive to rebuild completely each season, it's something we worked hard with the board to avoid.
I get asked a lot about other clubs and budgets and of course I watch with interest what others are doing but it doesn't affect us. A lot has been made of what other clubs are spending at the moment as there has been a lot of player movement through our league, but it's all guess work and hear say. I speak with other managers at all levels and I am of the opinion that it's everyone's right to run their own clubs as they see fit and good luck to them.
We can compete financially up to a point but won't stretch beyond our means so we have found a different way, and our facilities and pitch are a real selling point, as is the way our club is run. Lairdy, Oli and myself have worked well to put the squad together, it's taken a lot of patience and hard work and we are happy with what we have. Hopefully we will see the rewards of that this coming season.
The way we worked the budget last season meant that apart from the academy boys, it was only Nick McCootie, Sam Avery and Isaac Pearce out of contract. Obviously we extended the contract of Nick and Sam and I am delighted with that, they have been fantastic for us. With Issac we decided to part ways. He is a talented player and one we are fond of but sometimes it's best for all to wish each other well and move on.
Jake Mawford spent a while away from the club last season on loan at a point we started to evolve, we added to the squad during that time and I felt it was best if he moved on permanently so he has now left the club. Tom Llewellyn and I agree that he is at a stage in his career where he needs to play more regularly than I can guarantee him so he will move on also, along with Charlie Madden who was unlucky with us and did well for Dorchester on loan. We would like to wish them all the very best for their future.
The outward movement has enabled us to strengthen with two fantastic signings in Matty Jones and Keiran Thomas, both are experienced players at the levels above, very talented and will improve our squad significantly both individually and the balance of the team.
There are always questions around Jarrad's future. He has a year left on his contract and is well thought of at the club by staff, his teammates and supporters alike but he let himself down last season after an injury hit season the year before. We tried to get him going again with a loan but that didn't work out which is sometimes the case. As the season drew to a close though, he had forced his way back into our plans and that's where we are with that one. Hopefully he will come back and prove he is fit and ready to play a part. We are open minded enough and appreciate that If he does that, he is a talented boy. I'd love nothing more than for him to prove himself and get his career and life back on track whether with us or elsewhere.
As we approach pre season, the world of football might be a different market place for a while, with money in the higher leagues levelling out and player contracts becoming shorter. We might see more League 2 players in the 28-32 bracket joining non league sooner than usual to secure their futures with a combination of non league contracts and employment outside of the game.
You only have to look at someone like Dayle Grubb, who amazingly finds himself without a club at the moment. Lairdy and I saw first hand what he did in League 2, he was incredible but that tells you how hard it is to sustain a career in professional football in the current climate. It goes without saying that we would love to bring him back to the club but he really should still be a football league player.
I think we would be wise to sit tight and see how things look during pre season before deciding if and how to strengthen further.
With football back on the TV we have some of our local clubs in action. Bristol City and Cardiff have a chance of making the Championship playoffs and Exeter, Yeovil and Cheltenham all of who have helped the club over the years are in the play offs in their respective leagues, I'd like to wish them all the best. To finish, A special mention to Joel Randall who has got himself close to the first team at Exeter. With the reformed rule of 5 subs and tired legs after a long break of games, nobody at Weston would be surprised if he made an impact during the playoffs.
Thanks for your support, See you all soon, take care
Scott