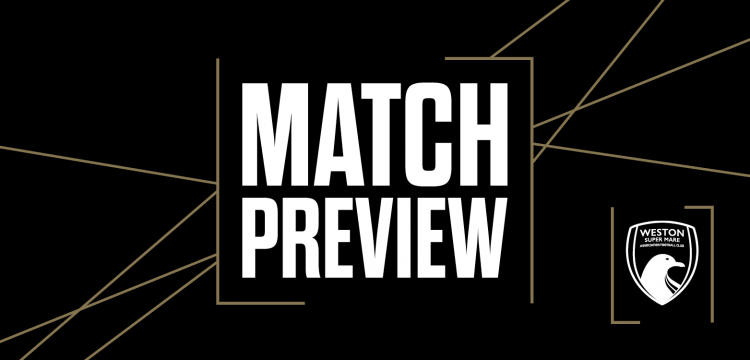 SEAGULLS FACE YEOVIL IN FINAL PRE-SEASON TEST
The Seagulls take on the challenge of National League Yeovil Town at the Optima Stadium in their final pre-season game on Saturday 7th August, 3pm kick off.
Weston are looking to finish pre-season preparations by maintaining their excellent seven-game unbeaten run.
The most recent win was against Slimbridge at Thornhill Park on Tuesday where goals from Vowles, Grubb, Thomas and Murray saw the Seagulls come back to BS24 with a 4-0 win.
Yeovil have had a fairly strong start to their pre-season campaign with two 1-0 wins coming against Stratford and Taunton Town with their only defeat coming against League Two Forest Green Rovers.
Last time the two sides met was back in 2020 where both teams played out an entertaining 2-2 draw with Weston's goals coming through youngster Ben Griffith and a Dayle Grubb penalty.
As a Club we wish to provide as free and safe environment as possible.
To that end we are retaining our safety processes, but they are now advisory, not mandatory.
TICKET PRICING
Adult – £8.00
Concession – £5.00
Under 16 – £2.00
Buy on the turnstiles or BUY NOW
We will be operating 2 turnstiles at our main Turnstile block next to the club shop.
Turnstile 1 will operate on a card only basis.  Turnstile 2 will operate on a cash only basis.
Both turnstiles have suggested Social Distance markings on the floor outside them.
WESTON-SUPER-MARE AFC WALKING FOOTBALL & JUNIOR ACADEMY MEMBER
Please note the entrance for Walking Football & Junior Academy Members is now via the main turnstiles.
Those eligible members will be admitted entrance as per your team agreement.
Junior Academy Parents, you will need to be with the Junior Academy Member at time of entering.
Please note for "All Pay Games", you will be required to pay full price.
WESTON-SUPER-MARE AFC SEASON TICKET HOLDERS
Your entrance using your Season Ticket Card will be via the players and officials' entrance.
Please note for "All Pay Games", you will be required to pay full price.
Our Supporters Car Park charges £2.00 to park on a match day. Unfortunately, we are unable to accept card payment for this. So please ensure you have £2.00 available to pay on arrival.
For Season Ticket holders, early arrival is recommended, your car park will still be for your exclusive use, when full you will be given free parking in the Supporters Car Park, where possible, instead.
Please note our Sportsman bar will close 90 minutes prior to kick-off, at which time the turnstiles will be open and access can be made into the ground.  Our Somerset Suite Bar, Kitchen and inside ground Joe's Bar will all be open.
Card payment can be made at all three locations.
All three areas do have ground markings detailing the social distancing suggestions. At busy times, such as half time, we will be placing Stewards in these locations to remind supporters of the suggested social distancing.
The Club Shop within The Optima Stadium will be open for all Weston-super-Mare AFC First Team games.
We may close these, for the players' entry to the pitch and return from the pitch during their pre-match warm-up, there may be a slightly longer period before the game where these will have to remain closed.
We do apologise in advance for this. The Stewards will open them as soon as it is deemed safe to do so.
We do ask that supporters try not to throw balls back on to the pitch.
A Steward or Ball Person will instead make their way to your location, gather the football, and return to the Home Dugout so that it can be cleaned before going back on to the pitch.
When balls leave the pitch in this manner, the Home Dugout will be throwing another ball on to the pitch for the continuation of the game.
Before entering The Optima Stadium, we ask you to complete a Track & Trace system.
There are signs before entering the turnstiles and one in the turnstile. There is the recognised NHS App version system.
Additionally, for those unable to use the NHS App there is a simple QR scan code that you scan using your mobile telephone, click on the link it gives you and then complete your details.
This is recommended for every visit you make to The Optima Stadium.
We do remind all supporters it is your responsibility to maintain current UK Government Social Distancing guidelines while you visit The Optima Stadium.
This includes all areas of the ground, inside and out, along with the seated areas.
Check up on the pre-match build up and keep up to date with all the action from the match with our live twitter updates – @WSM_AFCOfficial.
We're excited to welcome both sets of supporters to the Optima stadium ahead of the Seagulls' final pre-season game before the start of the Southern League season.