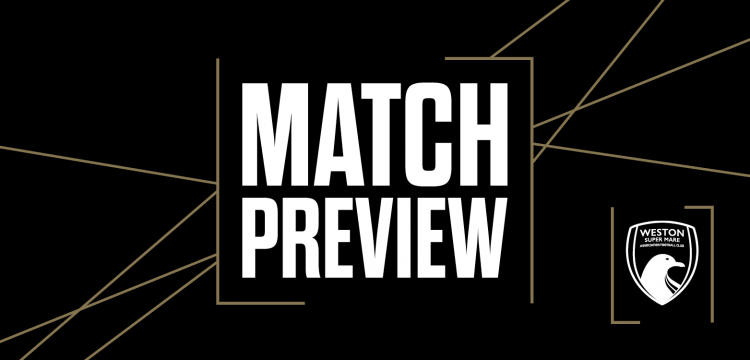 SEAGULLS TAKE ON MAGPIES IN SOUTHERN LEAGUE ACTION
Weston return to Southern League action as they make the midweek trip to Dorchester Town this Tuesday, 11th October. The game in Dorset kicks-off at 7:45pm. 
After three cup games in their last three outings, all in different competitions, The Seagulls arrive in Dorchester ready for their first league clash for 14 days. Scott Bartlett's side will be looking to continue their unbeaten start at a ground where Weston have prospered recently, having won there three seasons in a row.
Last season's corresponding fixture saw Weston claim a 1-0 victory at The Avenue. In that midweek fixture in September 2021, Lloyd Humphries scored the only goal of the game, although the fixture will probably be best remembered for a head injury to Luke Purnell. Without a substitute goalkeeper, striker Nick McCootie went in goal but The Seagulls held out for an important win.
On the first day of the 2020-21 season, Weston returned home from Dorset with all three points in a 3-1 victory. The Seagulls conceded first but then took control of the game with goals from James Waite, Chris Knowles and Humphries, who has a happy knack of scoring at The Avenue.
Earlier in 2020, Weston claimed a 2-1 victory after goals from Knowles, another thorn in Dorchester's side, and Mike Symons.
In those three seasons, The Magpies have struggled near the foot of the table. This season, however, Dorchester have started well and Glenn Howes' side come into this fixture seventh in the table.
On Saturday, they travelled to struggling Plymouth Parkway in the FA Trophy and lost 2-0 at Bolitho Park. At the same time, Weston continued their unbeaten run with a 2-0 victory at Yate Town after a brilliant strike from that man Humphries and Marlon Jackson's bullet header.
DORCHESTER TOWN FC, The Avenue, Weymouth Street, Dorchester, DT1 2RY 
The Avenue Stadium is conveniently located at the southernmost point of the town, adjacent to the A35. If you are approaching Dorchester from Yeovil (A37) or Wimborne (A35), follow the by-pass around the town centre, following signs to Weymouth. At the Stadium Roundabout, take the Weymouth Avenue road towards Dorchester, turning right at the two following roundabouts.
Dorchester operate a £2 charge for the car park on a first come, first served basis.
Limited disabled car parking is available alongside the main stand. Dorchester are unable to take bookings in advance.
‍ADMISSION:
Adults: £11 in advance online/£12 on the turnstiles; Concessions: £8 in advance online/£9 on the turnstiles; 16-18s: £5 in advance online/£6 on the turnstiles; Under 16s: £3 in advance online/£4 on the turnstiles
Advance tickets can be purchased here: https://dorchestertownfc.ktckts.com/event/dch2223h12/weston-super-mare
We wish all of our travelling supporters a safe journey to Dorchester and back, and we hope you enjoy the match.