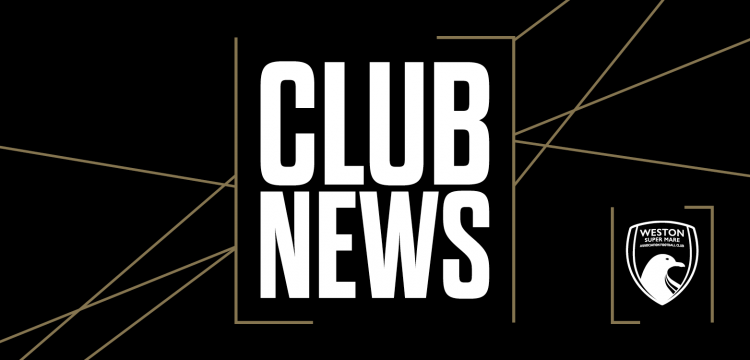 SOMERSET HOT TUBS SPONSOR THE SEAGULLS
Weston-super-Mare AFC are delighted to announce a new advertising sponsorship with Somerset Hot Tubs
The Somerset Hot Tubs logo will be seen outside the Optima Stadium by means of a Car Park Advertising board on the busy Winterstoke Road, inside the ground with a Pitch Perimeter Board and additionally within our Match Day Programme for the next two seasons.
Somerset Hot Tubs are a family run business providing hot tubs and spas, including swim spas to all over the southwest. Priding themselves on customer service. Treating customers as they would like to be treated themselves.
The company was originally set up as a hire company back in 2004 by its founders Garry & Tracey to bring affordable luxury to Somerset.
They are authorised dealers for Vita Spa, Platinum Spa's, and Roto Spa. Roto Spa is the true British made Hot Tub. The Vita Spa brand reaches back to before 1974 and is USA made. Platinum Spas are new and are made in Asia.
Garry Leach of Somerset Hot Tubs, said:
Somerset Hot Tubs are proud to announce that we have now joined Weston-Super-Mare AFC as a club sponsor to help support our local community.

"We are delighted to be supporting the club. We hope they have a successful season with our new pitch board overlooking the players on the Optima Stadium pitch"
Niel Bassom at Weston-super-Mare AFC, said:
Having first met Garry during a pre-season charity event, where Garry kindly assisted the event organisers and the club it has been a pleasure to continue our discussions further to see where we as a club can work with a growing local company.

It is thanks to local businesses such as Garry and Somerset Hot Tubs that we as a club are able to continue to grow and we look forward to the start of a blossoming relationship with Somerset Hot Tubs."
Everyone at Weston-super-Mare AFC would like to welcome Somerset Hot Tubs to the Seagulls family.
Follow Somerset Hot Tubs on social media:
Facebook – @somersethottubs
Twitter – @SomersetHotTubs
Instagram – @somerset_hottubs
Website – www.somerset-hottubs.co.uk