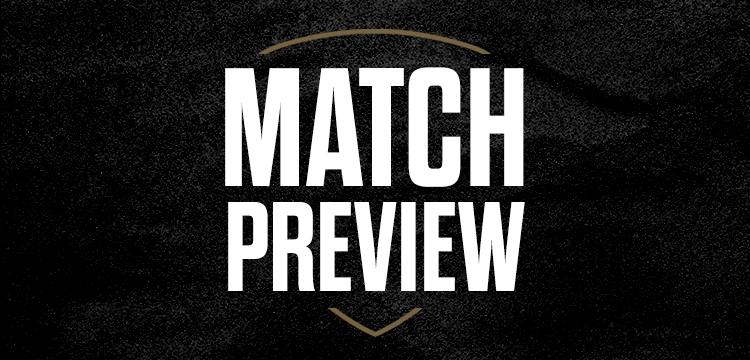 THE SEAGULLS TAKE ON THE YOUNG BLUEBIRDS IN LATEST FRIENDLY
Weston are back at the Optima Stadium as they take on a Cardiff City Under 21 side this Tuesday, July 18th. The pre-season friendly kicks off at the slightly earlier time of 7:30pm.
For this fixture, both teams have agreed to play a 2 x 60 minute format.
It is a quick return to match action here in BS24 following Saturday's 2-1 defeat against Cheltenham Town, in what was a very encouraging display against the League One outfit. Dayle Grubb scored with a consolation penalty, his second of pre-season so far.
The Seagulls and The Bluebirds have a healthy relationship with each other, as demonstrated by Cardiff's willingness to allow their young players to join Weston on loan.
Lloyd Humphries, James Waite and Dan Martin are just some of the players who have joined Weston on loan at various stages of their career, while Rollin Menayese joined The Seagulls after his release from Cardiff, before going on to amass over a hundred appearances in the Football League after leaving Weston for Bristol Rovers.
The Cardiff youngsters are managed by former Birmingham City defender Darren Purse. On Friday night, Purse's U21 side ran out 3-1 winners at Barry Town United, with James Crole and Kieron Evans amongst the goals for the young Bluebirds.
Tuesday 's friendly encounter will be a great test for both sides, particularly for Weston as the new National League South season fast approaches.
KEY MATCHDAY INFORMATION:
ADMISSION:
Adult – £10.00
Concession – (Over 60s, Students with ID, Armed Forces with ID, NHS staff with ID) £7.00
Under 16s – (accompanied by an adult) £3.00
Under 8s – (accompanied by an adult) FREE
Family – (two adults and two Under 16s) £20.00
Pay on the turnstiles only.
Season Tickets Holders receive half-price entry to pre-season games. Please see the Season Tickets Holders section below for full information.
TURNSTILES:
For this fixture, we will have a total of four turnstiles in operation.
We will be operating two turnstiles at our main turnstile block (Turnstiles 1 & 2) next to the club shop and they will operate on a card-only basis.
There will also be an additional two turnstiles on the other side of the ground by our 3G facility (Turnstiles 3 & 4), Turnstile 3 will be cash only and Turnstile 4 will be Season Ticket Holder access only.
It helps with congestion and access to the ground if you queue at the correct turnstile.
Turnstiles will open at the same previously arranged time of 6:15pm.
As always, we do recommend arriving as early as possible to avoid last-minute arrival queue times.
WESTON-SUPER-MARE AFC WALKING FOOTBALL & ACADEMY MEMBERS:
Please note all Walking Football and Junior Academy members will be required to pay relevant admission fee as stated above.
WESTON-SUPER-MARE AFC SEASON TICKET HOLDERS:
For pre-season games, your entrance will be via Turnstile 4, by the facilities block.
Parking is available in that area free of charge when showing your 2023-2024 Season Ticket Holder Car Park Pass.
CAR PARK:
Our Supporters' Car Park charges £2.00 to park on a match day. Unfortunately, we are unable to accept card payments for this. So please ensure you have £2.00 available to pay on arrival.
For Season Ticket holders, early arrival is recommended. You will be required to park in the normal Supporters Car Park, as the Season Ticket Holders car park is reserved for opposition teams during pre-season games.
FACILITIES WITHIN THE GROUND:
Please note our Sportsman Bar will close 90 minutes prior to kick-off, at which time the turnstiles will be open and access can be made into the ground. Our Somerset Suite bar, Supporters' Kitchen and inside ground Joe's Bar will all be open.
Card payment can be made at all three locations.
At busy times, such as half-time, we will be placing stewards in these locations to assist supporters queueing.
GROUND REGULATIONS:
Please note our full ground regulations are detailed on our website – All spectators are expected to adhere to these regulations during any game held at The Optima Stadium.
Failure to do so can result in expulsion from the Optima Stadium and its facilities with no refund.
SUPPORTERS' KITCHEN MENU & PRICES:
Beefburger – £3.50
Cheeseburger – £4.00
Hot Dog – £3.00
Chips – £2.00
Cheesy Chips – £3.00
Curry Sauce & Chips – £3.00
Tea/Coffee/Bovril – £1.50
Extra Burger – £2.50
Cans – £1.40
KITCHEN @ JOE'S BAR MENU & PRICES: 
Pies – £3.50
Sausage Rolls – £3.00
Chips – £2.00
We look forward to welcoming you all to the Optima Stadium, and we hope that you enjoy the match.