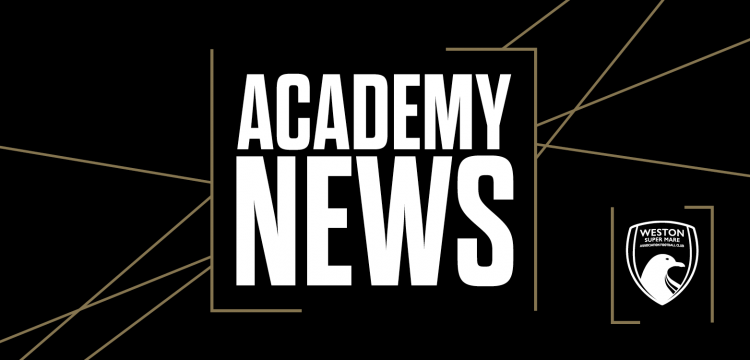 U18S LEAGUE FIXTURES CONFIRMED
The Western Counties League Premier Division fixtures for the 2022-2023 season have now been confirmed for our U18 side.
The U18s kick off their competitive season in the FA Youth Cup Preliminary Round away to Radstock Town on Thursday 1st September with a 7:45pm KO, before the league campaign gets underway four days later with a tough opener at home to last season's league champions Bristol Manor Farm.
The first away game sees the young Seagulls travel away to Odd Down, while our local derby against Clevedon Town sees the side visit the Hand Stadium on 31st October.
The final game of the season sees Clevedon then visit The Optima next February.
The young Seagulls play their home games on The Optima Stadium main pitch.
Supporters can gain access to U18 home games for free if they have a valid 22/23 season ticket, otherwise tickets can cost £3 for Adults, £2 for Concessions, £1 for Under 16s and U8s get access free of charge.
On the season, U18 Manager Louis Dean said:
Myself and Mark McKeever are really looking forward to this season, the players have been working hard since they returned in July.

"We have a good-sized squad to choose from for the Floodlit League as well as the U19s with Mark.

"This season, we have more second years than last and retained quite a lot of our U16s from the 2021-2022 season. They have all mixed really well and push each other in training.

"We have played a good amount of pre-season games so far, with more to come. I am still learning about the squad, we still have around three weeks before we start but happy with the commitment shown in this short period.

"The fixtures selected in pre-season were to make sure the players worked hard from the off, we scheduled in lots of good local senior sides as well as U18 teams.

"Straight away, the senior sides bring physicality and intensity to our fixtures, something we hope to bring to The Optima Stadium this season.

"We will always look to push the players and hopefully we can have more players such as Brandon Bak being involved with our first team in the future".
The full fixture list can be found below:
Monday 5th September – Bristol Manor Farm, 7:30pm (H)
Monday 12th September, Street FC, 7:30pm (H)
Monday 19th September, Odd Down, 7:30pm (A)
Monday 3rd October, Mangotsfield United, 7:30pm (H)
Monday 24th October, Bristol Manor Farm, 7:45pm (A)
Monday 31st October, Clevedon Town, 7:30pm (A)
Monday 7th November, Paulton Rovers, 7:30pm (H)
Monday 5th December, Mangotsfield United, 7:45pm (A)
Tuesday 13th December, Winscombe AFC, 7:30pm (A)
Monday 9th January 2023, Winscombe AFC, 7:30pm (H)
Monday 16th January, Street FC, 7:30pm (A)
Thursday 2nd February, Paulton Rovers, 7:30pm (A)
Monday 6th February, Odd Down, 7:30pm (H)
Monday 20th February, Clevedon Town, 7:30pm (H)
All fixtures are subject to change throughout the season.
The league website can be accessed HERE.