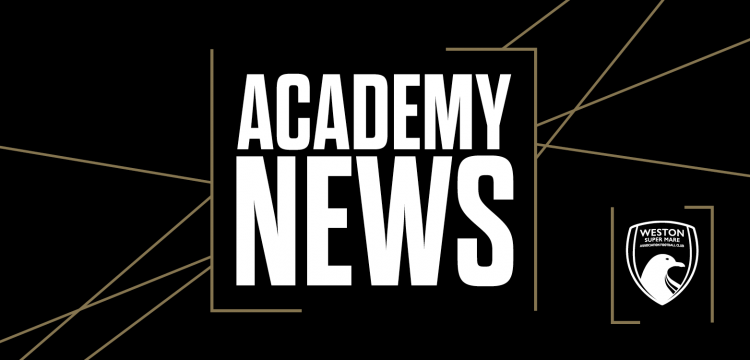 WESTON ACADEMY & WESTON COLLEGE AWARDED WITH NATIONAL LEAGUE LICENCE
The Seagulls are one of only 22 clubs outside of the Football League to achieve this invitation-only Academy Licence.
Current Forest Green Rovers midfielder Dayle Grubb is a product of the Weston Academy, along with striker Bradley Ash who signed for Barnsley in 2016.
BENEFITS OF NATIONAL LEAGUE LICENCE
• Improved productivity of home-grown players
• Improved player pathways
• Protects clubs against losing players
• Improves playing and coaching standards
• Improves the standard of competition
• Improves the credibility and status of our youth development programme
Weston Academy Senior Phase Lead, Mark McKeever, said:
"To be 1 of only 22 clubs outside of the football league to achieve this Academy Licence, shows the huge steps forward the Academy has taken and our continued commitment to youth development.

"Our strong partnership with Weston College, along with the hard work of all our Academy coaches, makes Weston-super-Mare AFC one of the south west's best places for young players to develop outside of the professional game and this new Academy Licence is a testament to that"
Joel Parker, Director of Sport at Weston College, stated:
"We are extremely pleased to secure National League Academy status, in partnership with Weston-super-Mare AFC, which further highlights the quality of our football programme.

"The National League Academy License is a dual educational and performance model, which allows learners to fully immerse themselves as student-athletes. Our football programme allows aspiring players to be a part of a full-time provision, which supports their academic and sporting commitments. The programme involves weekly strength & conditioning, analysis, and pitch sessions, which learners combine with their academic studies. We believe that we are the best 'second-chance' programme for football players leaving Academies and looking for an alternative route into the professional game.

"Weston College's outstanding sports facilities, at our new Health and Active Living Skills Centre, alongside Weston-super-Mare AFC's, provide players with the environment to achieve both their academic and sporting aspirations."
Weston Academy has seen an influx of players joining the first team ranks in recent years including Tom Llewellyn, Ryan Jones, Dan Ferguson, Cory Thomas-Barker, Jack Goodall, Liam Kingston, Jake Mawford and Luke Purnell.