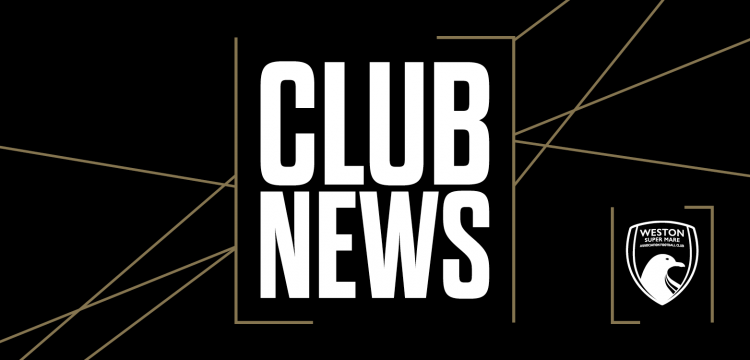 WESTON AFC AND BOOMSATSUMA RENEWS PROGRAMME PRODUCTION PARTNERSHIP
Weston-super-Mare AFC and boomsatsuma are pleased to announce that the Bristol based media college will produce matchday programme 'Seagulls' for the second successive season.
The talented students, who will work from Bristol City's Ashton Gate Stadium, will be given the chance to write content, create graphics and finally assemble the pages, which will be available for sale online and during match days.
"This is clearly a mutually beneficial partnership, hence why we both jumped at the chance to continue it," explains Alex Crowther, Marketing and Communications Manager at the club.
"We are delighted that boomsatsuma has agreed to once again to partner with us and produce our programme.
"It's a fantastic experience for the students with real pressures and deadlines which will help them develop key skills as they progress through their sports media course.
"The club would like to place on record its thanks to all the students and staff at the college for the hard work they put into the programme last season – we look forward to seeing what they produce this coming season."
Reece Morrell, Sports Media Lead at boomsatsuma, states:
"Our ethos at boomsatsuma has always been to provide purposeful opportunities for young people and our renewed partnership with Weston-super-Mare AFC for the 2020/21 season helps us achieve that. We are privileged to be able to support the club and will endeavour to create engaging content for the fans.
"We're looking forward to the challenge and will continue to develop our partnership during the season, with match day reporting access and other content creation opportunities being explored, giving our students a chance to once again obtain key skills in a real workplace environment."
Established in 2011, boomsatsuma is one of the country's most respected companies working with young people. In its infancy, boomsatsuma was established to provide the highest quality provision for young people in the arts. Since then, its offerings have continually developed and broadened to incorporate University, post-16, secondary and primary level education as well as apprenticeships, arts projects and community engagement.
⁣If you would like to find out more about the courses boomsatsuma offer or how to apply, visit boomsatsuma.com