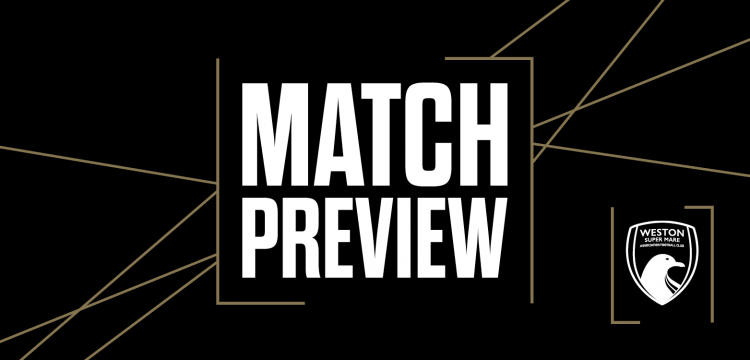 WESTON CONTINUE FA TROPHY RUN AT THE OPTIMA
Weston are set to continue their Buildbase FA Trophy journey as they take on Wimborne Town at the Optima Stadium on Saturday 13th November, 3pm kick-off.
We look forward to welcoming match day sponsors Optima Care Partnership to this fixture and thank them for their continued support.
The Seagulls come into this cup tie off the back of a 3-0 victory away at The Blackgold Stadium on Tuesday night against Poole Town with goals from Dayle Grubb, Jordan Bastin and Scott Laird securing the points for Weston.
The Magpies most recently played out a 3-3 draw against Kings Langley and sit 22nd in the Southern League South.
Scott Bartlett's side are currently on a four-game winning streak with wins against Chesham, Taunton, Slimbridge and Poole. During this run, the Seagulls have scored 12 goals and conceded just 4.
The two sides most recently met at New Cuthbury on the 19th of October. The Seagulls were 3-0 after 32 minutes with goals from Jason Pope, Lloyd Humphries and Nick McCootie. The referee however, deemed the pitch unplayable after 40 minutes leading to the match being abandoned and Weston going home frustrated.
KEY MATCHDAY INFORMATION
As a Club, we wish to provide as free and safe an environment as possible.
To that end, we are retaining our safety processes, but they are now advisory, not mandatory.
TICKET PRICING
Please note – This is an all-pay fixture. 
Adult – £11.00
Concession – £7.00
Under 16 – £3.00
TURNSTILES
We will be operating 2 turnstiles at our main Turnstile block next to the club shop.
Turnstile 1 will operate on a card only basis. Turnstile 2 will operate on a cash-only basis.
Both turnstiles have suggested Social Distance markings on the floor outside them.
WESTON-SUPER-MARE AFC WALKING FOOTBALL & JUNIOR ACADEMY MEMBER
Please note for "All Pay Games", you will be required to pay full price.
WESTON-SUPER-MARE AFC SEASON TICKET HOLDERS
Please note for "All Pay Games", you will be required to pay full price.
CAR PARK
Our Supporters Car Park charges £2.00 to park on a match day. Unfortunately, we are unable to accept card payment for this. So please ensure you have £2.00 available to pay on arrival.
For Season Ticket holders, early arrival is recommended, your car park will still be for your exclusive use, when full you will be given free parking in the Supporters Car Park, where possible, instead.
FACILITIES WITHIN GROUND
Please note our Sportsman bar will close 90 minutes prior to kick-off, at which time the turnstiles will be open and access can be made into the ground.  Our Somerset Suite Bar, Kitchen and inside ground Joe's Bar will all be open.
Card payment can be made at all three locations.
All three areas do have ground markings detailing the social distancing suggestions. At busy times, such as half time, we will be placing Stewards in these locations to remind supporters of the suggested social distancing.
MENU & PRICES
| | |
| --- | --- |
| BEEFBURGER | £3.50 |
| CHEESEBURGER | £4.00 |
| HOT DOG | £3.00 |
| CHIPS | £1.50 |
| CHEESY CHIPS | £2.50 |
| TEA / COFFEE / BOVRIL | £1.50 |
| EXTRA BURGER | £2.50 |
| CURRY & CHIPS | £2.50 |
| CANS | £1.30 |
CLUB SHOP
The Club Shop within The Optima Stadium will be open for all Weston-super-Mare AFC First Team games.
PLAYER TUNNEL GATES
We may close these, for the players' entry to the pitch and return from the pitch during their pre-match warm-up, there may be a slightly longer period before the game where these will have to remain closed.
We do apologise in advance for this. The Stewards will open them as soon as it is deemed safe to do so.
MATCH FOOTBALLS
We do ask that supporters try not to throw balls back on to the pitch.
A Steward or Ball Person will instead make their way to your location, gather the football, and return to the Home Dugout so that it can be cleaned before going back on to the pitch.
When balls leave the pitch in this manner, the Home Dugout will be throwing another ball on to the pitch for the continuation of the game.
TRACK & TRACE
Before entering The Optima Stadium, we ask you to complete a Track & Trace system.
There are signs before entering the turnstiles and one in the turnstile. There is the recognised NHS App version system.
Additionally, for those unable to use the NHS App there is a simple QR scan code that you scan using your mobile telephone, click on the link it gives you and then complete your details.
This is recommended for every visit you make to The Optima Stadium.
SOCIAL DISTANCING
We do remind all supporters it is your responsibility to maintain current UK Government Social Distancing guidelines while you visit The Optima Stadium.
This includes all areas of the ground, inside and out, along with the seated areas.
Check up on the pre-match build-up and keep up to date with all the action from the match with our live Twitter updates – @WSM_AFCOfficial.
We are excited to welcome both sets of supporters to the Optima Stadium for what promises to be an enjoyable afternoon.