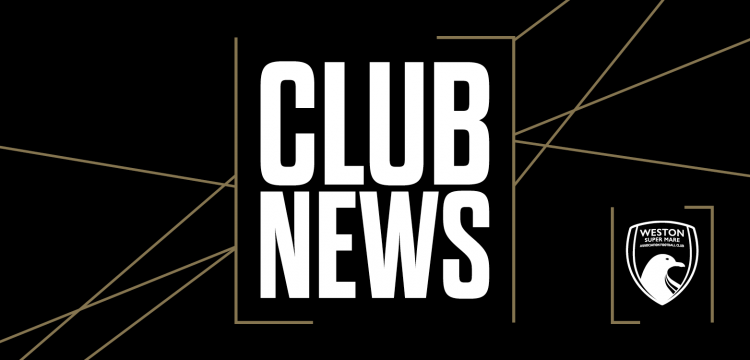 WESTON-SUPER-MARE AFC PARTNER WITH THE LIFESTYLE CARD
Weston-super-Mare AFC are happy to announce a partnership with The Lifestyle Card to offer our loyal supporters access to thousands of discounts.
The Lifestyle Card is a multi-award-winning loyalty card, giving you access to over 5,000 discounts nationwide.
Discounts cover all aspects of your lifestyle, including shopping, days out and experiences, up to 40% off over 400 cinemas throughout the UK, trades, pet services, professional services, eating out, health & wellbeing, golf, hair & beauty, luxury brands for less, airport hotel/parking, 50% Off second cruise guest and much more.
We are delighted to reward our loyal supporters with a 50% discount on 1-year Lifestyle Card membership (RRP £40, you only pay £20). Simply enter promo code WSM20 at check out:
SIGN UP HERE
The club has become an "Ambassador" for The Lifestyle Card, and will earn a commission on any Lifestyle Card sales using the promo code above. The commission will be invested back into the club.
We're also delighted to offer season ticket holders and sponsors a free Lifestyle Card, again as a thank you for your continued support. Email commercial@wsmafc.co.uk to secure your free card.
Sean & Fiona, founders of The Lifestyle Card, said:
It's an exciting time for fans of Weston-super-Mare AFC with the start of the league season fast approaching.

The club is the hub of the community, with its many teams covering walking football of various age groups, ladies teams, and the academy teams from under 6s all the way to under 19s.

"We look forward to growing our presence in the area and introducing The Lifestyle Card to all those involved with the club."
Our partnership with The Lifestyle Card also marks the launch of our online 'Fan Zone', where we will be partnering with more companies that can benefit our loyal supporters and the club.
By signing up to these companies, not only will you receive great discounts, but supporters will also be earning the club money in the process. The more supporters that join up to receive the discounts, the more the club can earn.
We will continue to grow the list of partnered companies to offer a range of different discounts to you, with another partner to be announced over the coming weeks.
Neil Keeling, Operations Director at Weston-super-Mare AFC, said:
We are pleased to partner with Sean & Fiona from The Lifestyle Card.

"This gives our fans a platform to earn fantastic discounts and savings, in turn, earning money for the club.

"This partnership also forms part of our new 'Fanzone' area online, where over the next weeks, we will be adding more offers for our loyal supporters."