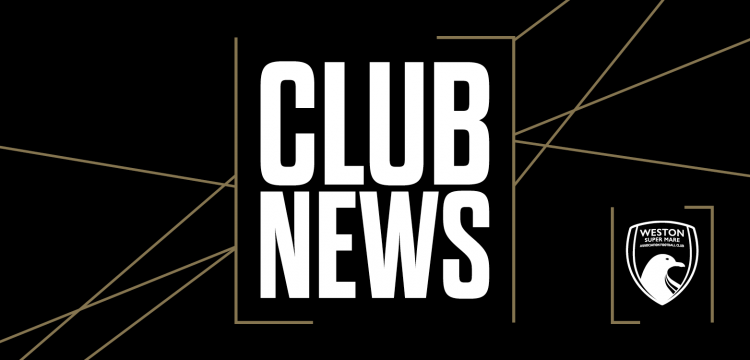 WESTON-SUPER-MARE AFC PARTNERS WITH GO AGAIN
Go Again will be providing professional support to players, coaches and staff from Weston-super-Mare AFC academy, ladies, walking football and first teams.
Free support will be provided by sports psychologists, former players in a mentoring capacity and mental health professionals with several years' experience working in acute NHS mental health services.
Bob Broomhead, Founder of Go Again, said: "Recent events involving local players and coaches has shown us the importance of providing psychological support to players and staff at all levels and age groups.
"We hope this work will support a culture at Weston-super-Mare AFC of talking openly about psychological wellbeing and help club staff and players to build tools and resources to manage life's stresses and demands both on and off the pitch."
Go Again are financed through fundraising so keep an eye out for events at The Optima Stadium and in the local community.
Alex Crowther, Marketing and Communications Manager at Weston-super-Mare AFC, said: "We're delighted to be working with Ben and his team at Go Again.
"It's a collaboration we've been working on for almost 12 months, so it's great to have it finalised and ready to go.
"Go Again have already presented to our Academy coaches at their CPD night and provided them with an in-depth mental health support pack.
"We look forward to rolling out their immensely valuable support club wide in the near future."