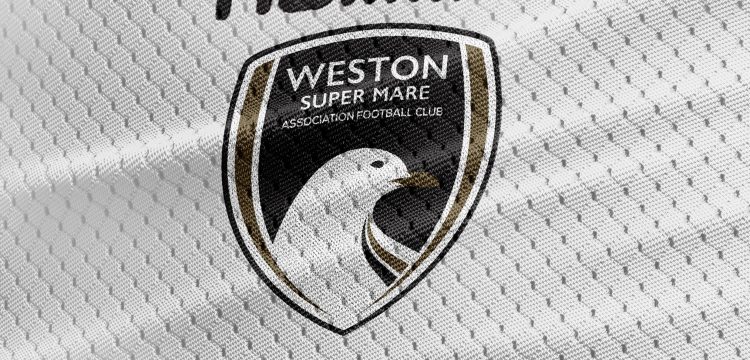 WESTON-SUPER-MARE AFC WELCOMES SIMON PANES AND ALEX CROWTHER TO THE BOARD OF DIRECTORS
Weston-super-Mare AFC are delighted to announce the appointment of Simon Panes and Alex Crowther as new members of the Board of Directors.
Simon Panes will continue to lead the Club's outstanding football Academy which comprises of 250+ players across 13 age groups.
He will also provide advisory support to our Women's setup, who recently announced a partnership with Weston Mendip FC, using his expertise to enhance the development and progression of our female players.
Before joining Weston in 2021, Simon was instrumental in the development of the Sports provision at SGS College where he served as the Director of Sport for over 20 years. During this time the college won numerous awards, including 'Best Sporting College in the Country' and 'Best Football Programme within Education'.
He has also served as Group CEO at Herefordshire FA and has consulted on numerous sports projects across the UK.
When asked about joining the Board, Simon commented:
I am delighted and honoured to be asked to join the Club's Board.

"I am hoping my football experience will add to the already talented members that sit on the Board.

"With the first team's promotion, the success of the Academy last season and the new developments within the Women's game, it's certainly an exciting time at the Club."
Alex Crowther first joined the Club in 2016 as Media Manager and returned in 2018 as Marketing & Communications Manager. At 23 years old, he becomes one of the youngest football club Board members in the country.
Alongside his work as a Director, he will continue to oversee all external Club communications working with Media Manager Liam Drury and will team up with Academy Administrator Bridget Bolland to relaunch the Club's official charity 'Seagulls in the Community'.
Alex also serves as Operations Manager for a fast-growing HR content and networking platform, and consults on a range of communication, operation, and recruitment projects for various organisations. He has previously managed media and communications for a successful multi-academy trust and graduated from university in 2021 with a first class honours degree in Broadcast Journalism.
Talking about his appointment, Alex said:
I'm proud to be joining the Board of my home town football club at this exciting time in its history.

"I still have a huge amount to learn but I am delighted to be doing that at Weston-super-Mare AFC, continuing to work alongside great people, in partnership with our fans and the wider community."

"I'm really looking forward to playing a part in shaping the long-term future of the Club."
Weston-super-Mare AFC Managing Director, Oli Bliss, said:
I have worked alongside Alex and Simon for many years now and I am pleased that they are joining the Board.

"We have been talking to them both about joining the Board since the start of this year, so I am happy this has now been formalised.

"Simon brings a wealth of experience and professionalism, and Alex is beginning his journey into the business world and brings youth and new ideas to the table.

"This now enables the club to start the restructure of the Board, giving each individual more responsibility for managing each of their relevant departments."
Everyone at Weston-super-Mare AFC would like to wish Simon and Alex all the best as they join the Board of Directors.