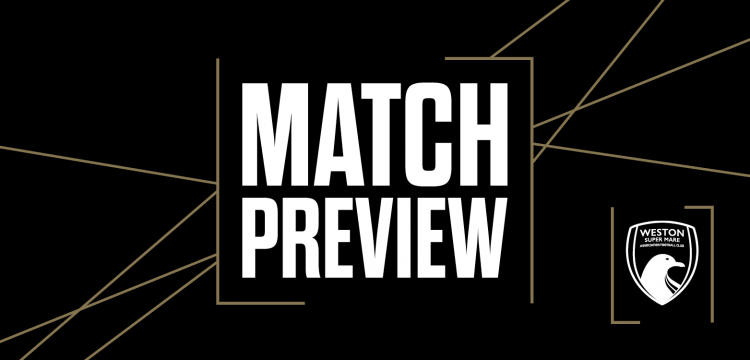 WESTON TAKE ON TAMWORTH IN CLASH OF SOUTHERN LEAGUE CHAMPIONS
Southern League champions Weston and Tamworth play one final game this season, as both sides hope to win the Southern League Champions Shield at the Optima Stadium this Saturday, 29th April. The match kicks off at 3pm.
The Seagulls, of course, clinched the Premier South title after the exciting win over Hendon on April 18, while Tamworth claimed the Premier Central championship after their 3-0 victory at Redditch United last Saturday.
Tamworth and Coalville Town were tied on 86 points going into last Saturday's fixtures, but Tamworth were ahead on goal difference. A comfortable win for The Lambs would have therefore guaranteed promotion, and they did just that after goals from Ty Deacon, Kyle Finn and Jamie Jellis.
With four games of the season left, Coalville were leading Tamworth by six points but The Lambs won all four games to pip the Leicestershire side at the post, in what was clearly a closely-fought race at the top of the Central Division.
We take this opportunity to congratulate Tamworth on also winning promotion, and we wish them well for next season in the National League North.
With both sides doing so superbly this season, it should be a good match at the Optima this Saturday, with plenty of outstanding quality on the pitch in this showpiece game.
KEY MATCHDAY INFORMATION:
ADMISSION:
Adults – £12.00,
Concessions – £8.00 (60+, Student ID, Armed Forces ID, NHS ID),
Under 16s- £3.50,
Under 8s – FREE,
Family Ticket – £22.50 (2x adults and 2x under 16).
This is an all-pay fixture.
TURNSTILES:
For this fixture, we will have a total of four turnstiles in operation.
We will be operating two turnstiles at our main turnstile block (Turnstiles 1 & 2) next to the club shop and they will operate on a card-only basis.
There will also be an additional two turnstiles on the other side of the ground by our 3G facility (Turnstiles 3 & 4), one turnstile will be card and cash, and the other turnstile will be cash only.
It helps with congestion and access to the ground if you queue at the correct turnstile.
As always, we do recommend arriving as early as possible to avoid last-minute arrival queue times.
CAR PARK:
Our Supporters' Car Park charges £2.00 to park on a match day. Unfortunately, we are unable to accept card payment for this. So please ensure you have £2.00 available to pay on arrival.
For Season Ticket holders, early arrival is recommended. Your car park is for your exclusive use, when full you will be given free parking in the Supporters' Car Park where possible instead.
FACILITIES WITHIN GROUND:
Please note, our Sportsman Bar will close 90 minutes before kick-off, at which time the turnstiles will be open and access can be made into the ground.
Our Somerset Suite Bar, Kitchen and inside ground Joe's Bar will all be open. Card payment can be made at all three locations.
GROUND REGULATIONS
Please note our full ground regulations are detailed on our website www.westonsmareafc.co.uk/ground-regulations All spectators are expected to adhere to these regulations during any game held at The Optima Stadium.
Failure to do so can result in expulsion from the Optima Stadium and its facilities with no refund issued.
CLUB SHOP:
The club shop within the Optima Stadium will be open for all Weston-super-Mare AFC first team games.
SUPPORTERS' KITCHEN MENU AND PRICES:
Beefburger – £3.50
Cheeseburger – £4.00
Hot Dog – £3.00
Chips – £2.00
Cheesy Chips – £3.00
Curry Sauce and Chips – £3.00
Tea/Coffee/Bovril – £1.50
Extra Burger – £2.50
Cans – £1.40
KITCHEN @ JOE'S BAR MENU AND PRICES:
Pies – £3.50
Sausage Rolls – £3.00
Chips – £2.00
We look forward to welcoming you all to the Optima Stadium for this Champions v Champions match, in what should be a friendly and sporting atmosphere. We hope you all enjoy the day.