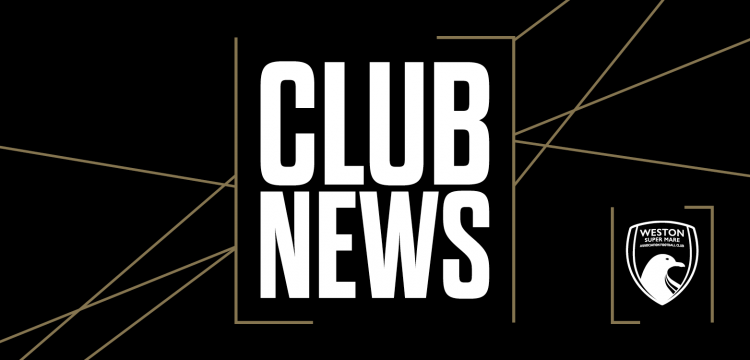 WsMAFC BOARD UPDATE | 16/04/20
BY OLI BLISS, MANAGING DIRECTOR
I hope everyone is coping well during these very difficult times. We are finding this hard now, everyone being isolated, but we know that we have to stick to it, so that everything can get back to normal as soon as possible.
We wanted to keep you up to date with any progress at The Club.
Obviously we are still closed, so there is no trade happening but due to the government support of our industry, the club is stable. We are paying all of our staff through the government furloughed scheme, so all non-playing staff and players are being paid by this and therefore they are all financially secure.
But we are still in regular contact with Scott and Lairdy planning for when we are out of this situation to be ready for the next season. We are very lucky in the fact that Scott had planned ahead and most players are on 2 year deals, so we are in a very different position now than we were this time last year. We are in no panic to finalise the squad and Scott and Lairdy will be keeping their options open to bring in the last 1 or 2 players to strengthen the squad.
The Board are trying to put together the budget for the next year. We are basing this on being back trading by the 1st June but obviously no one knows if this is going to happen or not.
We are looking into playing kits for next season and as soon as we know we will let you all know, this should start getting us all excited for the new season.
The weather was terrible for us last season and then to rub salt in to the wounds as soon as we were on lock down the weather improved. We have had a consultant prepare a report on the pitch and even though this is a very difficult time for the club financially, we know the importance of improving the playing pitch, so Bob has done some great work in requesting that the contractors support us through this by delaying their payments which has really helped us. You will see from the pictures that this is major work, a lot more than we normally do and the main exercise was to take the top 20cm of soil off the surface.
From the report, we hope this will answer the problem of the water being held in the surface. We have also been able to start this work 3 weeks earlier than normal, so whatever the pre-season schedule brings, we will be ready.
We are aware that our season ticket holders have missed out on a significant amount of home games. We will be looking into an offer for our season ticket holders from last season but this can't happen until we know more about a start for the next season. Please bear in mind that the club missed out on all of the income from these home games and we are doing everything we can to protect the club going forward with no income being generated. Your support is much appreciated.
Last season was a mixed season but it takes time for a squad to settle and we as a Board and a management team, are doing everything we can to ensure that we start on the front foot.
We look forward to keeping you up to date with anything that happens over the next few weeks.
I would just like to wish that you all stay safe and hopefully see you soon.
Oli Bliss
Managing Director