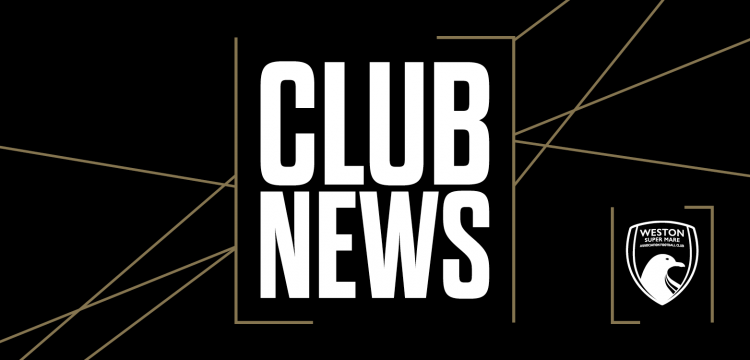 WsMAFC BOARD UPDATE | 3/06/20
BY NEIL KEELING, OPERATIONS DIRECTOR
On behalf of the everyone associated with the club, I hope you are all safe and well.
There is no doubt, that we have, and are still going through testing times and everyones health is paramount before anything, but as times ticks on, hopefully we can start to get back to normal or whatever the 'new normal' will look like…
As I'm sure you all know, we acted fast in shutting down the club, doing right by all our staff and entered a period of lockdown, that has never been seen in our life time and certainly the clubs.
It has been well reported by the government, that locking the country down, is easier than starting it all up again and for us, as a well run football club, this is very real and challenging. We have a proud history and will do all that we can to make sure there is an even brighter future. We need all the help we can get, and this is why we decided to put out a 'cry for help', through our JustGiving page, which was released on the 5th May.
We didn't take this decision likely, as we understand all the pressures everyone is under, with potential loss of jobs and reduced income through furlough schemes, but the response so far has been overwhelming and we are not far off hitting 50% of our intended target. If we can hit 10K, then we will be giving 10% to NHS charities, so from me and the board a huge thank you to everyone that has given so far.
I'm pleased to inform you we have all ready, put some of the monies to good use, in covering and creating a hatch for the supporters kitchen, see images attached of the progress so far.
As mentioned in our fundraiser statement, we have plans for a new sound system and toilet upgrade, we will keep you abreast of these developments as and when we have new information.
It was also great to see our walking footballers raise £570 through a JustGiving page. Again, thank you to all who gave so generously to this fundraiser.
We are also conscious that we have not given any update for last seasons ticket holders and also the new prices for the 20/21 season, this was pending the new season start date being confirmed. We are still waiting confirmation, but we would like to confirm to you that we will be holding all season ticket prices and gate prices for the 20/21 season and as a thank you to all of our 19/20 season ticket holders for supporting us during this difficult time, we will be offering a reduced rate season ticket. More details on this will be clarified when we know start dates for the league.
New home and away kit designs are being finalised, so please keep on eye on our social media for updates…
As ever and more than ever, we appreciate your continued support in these very challenging times, we hope to see you all very soon, stay safe.
Neil Keeling
Operations Director